Working as a Movement Psychologist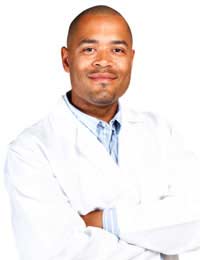 Movement psychology is a relatively new school of psychology, even though its core beliefs often centre round ancient ideas. Not widely accepted as a type of psychology, movement psychology is nonetheless gaining appreciation as an important way to connect with patients, or clients, and ourselves.
What is Movement Psychology?
Essentially, movement psychology is the study and practice of understanding how we use our bodies and how this impacts on our sense of self. So, movement psychology can be about connecting with our selves through movement, such as yoga for example, and it can also be about connecting with others through encouraging certain types of beneficial movement.
A key figure in the world of movement psychology is Rudolf Laban, with many movement psychologists using the term 'Labanotation' to describe the flow of movement they suggest and the resulting self-understanding.
Who Needs Movement Psychology?
Working as a movement psychologist tends to centre on people that have either mobility issues that may possibly be helped with increased movement, or people that need to connect more with their 'inner core'. It is therefore clear that movement psychology can be used in very different ways, with entirely different focuses, depending on the application.
In many ways, movement psychology is like yoga or tai chi, with the 'teacher' promoting and suggesting certain calm, controlled movements in order for the 'client' to relax and, subsequently, be able to deal with whatever issues were troubling them. This is not to be confused with physical therapy which may be required after a car accident, for example, as the goal is not to gain greater mobility in itself, although this can certainly be a positive bi-product, but rather it is about using the smooth movement of the body to reach a calmness that enables clear thought.
Although this type of movement can happily be achieved alone, the role of a movement psychologist is to ensure that the 'client' is making the right movements in the right manner, and to ask pertinent questions to gain the maximum results from the sense of inner calm.
Public Sector or Private Practice?
It will probably come as no surprise to learn that there are very few positions as movement psychologist in the NHS. Although the healing power of movement has long been appreciated, it still remains a career choice that is largely populated by people funding their own practices. As such, they can be lucrative, although this tend not to be possible in suburban areas.
Movement psychologists tend to have gained professional qualifications in psychology, counselling or related subjects, and, having perhaps worked in other fields, have established their own business either as part of an alternative medicine practice or perhaps even a retreat. Consequently, there are few opportunities for employment in this field, although a growing interest in the discipline points to an increased potential for those wishing to start their own business. While this means that the sky's the limit in terms of earning power, it can certainly be tricky to gain the necessary funding or marketing as it is a relatively new type of psychology.
You might also like...