Ongoing Professional Development as a Pyschologist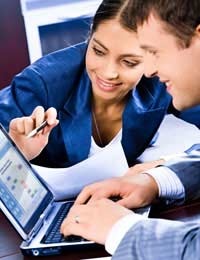 The British Psychological Society (BPS) has always taken the view that ongoing professional development (CPD) is essential for psychologists. This can include changes of regulations and guidelines, continuing to develop your practical clinical skills and keeping up to date with developments in your particular field.
If you are a Chartered Psychologist the formal process of recording your professional development activities will change in mid 2009. In the main this will make little practical difference as registration and monitoring will simply be transferred from the BPS to a new "Health Professions Council". The expectation that you undertake a minimum amount of professional training each year will be maintained. The new approach will also see closer regulation of who can call themselves a psychologist and the goal is to give greater public protection and clarity.
If you work in the public sector, it is likely that your contract will include a certain amount of time to undertake professional development. In some cases, your fees may be paid though this is not automatic. If you work in private practice, then you need to ensure you set aside time for professional development and you will be responsible for paying your own fees.
Keeping Up-to-date With Research
The BPS organises a range of conferences and workshops. These range from the Society's annual conference (where both academic and practicing psychologists are present) that covers the full range of research in the whole discipline.
In addition the BPS is organised into 10 divisions and these organise their own programmes of workshops and conferences. The divisions cover all the specialist fields for chartered psychologists (i.e. clinical, counselling, health psychology etc) and those who work as psychologists in universities and research centres.
More specialist sub-groups exist.
The goal of this structure is to make it easy for chartered psychologists to access research and training in new approaches that is focused on their current interests. The relatively rigid structure of discipline focused divisions also makes it easier for a psychologist to access research in another field (as noted many psychologists work in multi-disciplinary teams and equally many mental health issues can be handled by different clinical approaches).
Legislation And Procedures
Continuing Professional Development can also focus on dealing with new legislation or practical guidelines. As noted elsewhere on this site, the recent trends in psychology have been to reduce use of hospitalisation, to minimise the use of drugs in dealing with mental health and to focus on the reducing the incidence of mental health difficulties rather than just treatment. All these changes have had a considerable impact on how psychologists work and the procedures they need to adopt.
Importance of Continuing Professional Development
Psychology is a research based discipline and this is a major feature of both undergraduate and postgraduate degrees. As such, new insights, new approaches and new techniques are constantly emerging. Against this background, it is essential that Chartered Psychologists keep up to date with new developments so that their practice reflects current research.
Undertaking a certain amount of continuing professional development each year is essential to maintaining your status as a Chartered Psychologist. If you work for the NHS or a Local Authority you will be given some time to do this (though you may still need to fund yourself). If you work in private practice, it is important to build both time and funding into your annual work load.
You might also like...