Careers in Occupational Psychology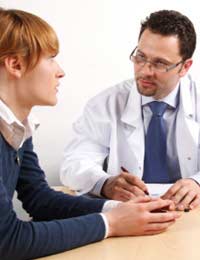 Occupational Psychology involves helping individuals and organisations to cope with the demands of work. The focus can be on designing recruitment tests, staff motivation, career design and development or coping with radical change including redundancy.
This is a broad area and there are obvious overlaps to other disciplines such as Human Resources Management, Organisational Development, Economics etc. Occupational Psychologists can also be involved in the ergonomic design of offices, with Training Departments or advising Trade Union representatives.
As with many other areas of psychology, the work often involves working in multidisciplinary teams and carrying out research and the development of appropriate policies.
Occupational Psychologists tend to work in larger (public or private) organisations. The Civil Service (in areas as diverse as the Home Office, Prison Service or Ministry of Defence) is a major employer.
Training To Work As An Occupational Psychologist
The basic pattern of psychology training to prepare for a career in Organisational Psychology is initially similar to other careers in psychology. At its most basic you will need to have an undergraduate degree from a psychology course approved by the British Psychological Society (BPS). This will lead to what is technically called the Graduate Basis for Registration (GBR). Following this you will need to complete an approved postgraduate degree (and relevant training) leading to the status of Chartered Psychologist. Relevant work experience is useful when applying for postgraduate study.
At the undergraduate level most degrees follow a broadly similar curriculum. However, it is worth considering if the particular course has specialisation in Organisational/Occupational Psychology or might allow you to take modules in a related area such as Human Resources Management.
Relevant postgraduate degrees are currently offered in 18 UK universities. The degrees are all structured to lead to a MSc (usually in Occupational Psychology) and these last one year full time or two years part time study.
Once you have completed the MSc you will need to undertake further structured education and training. This is provided by the BPS' own "New Qualification in Occupational Psychology" which will normally take 2 or more years. A further option is to opt not to undertake a relevant MSc and in that case you will need to study for 'Stage 1' of this qualification. The situation is also complicated by the existence of a totally separate training programme for those who commenced their studies before January 2007.
More information on the training requirements after you have completed a MSc is available on the BPS website.
If you lack an approved degree in psychology you may still meet the first requirement to working as an Occupational Psychologist (i.e. the GBR referred to above). You will need to complete either an approved conversion course or study for the BPS' own qualifying examination.
If you have studied outside the UK, you will not only need to ensure that your underlying qualifications are seen as meeting the BPS' requirements.
Summary
Most occupational psychologists work in the large organisations (or as self-employed). The work is varied, and can involve in supporting Human Resources Departments, advising Trade Unions or implementing approaches to organisational training and change.
The training model is similar to other psychology professions. However, there are a variety of options once you have a first degree (though the most easy is to take a MSc and follow this with a period of structured training and work experience.
You might also like...
Hi there Is it important to have work experience to become an occupational psychologist? Or after I have done my Bsc in Psychology to undertake a Msc in occupational psychology?
Dils
- 19-Sep-12 @ 2:51 PM
are ocuupational psychologists in demand? do organizations really employ such people or is it an area that has been artificially created by psychologists?
milka
- 22-Apr-11 @ 4:38 PM