Careers in Clinical Psychology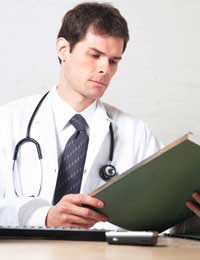 Clinical Psychologists tend to work within the NHS or in private practice. The work involves helping people (both adults and children) with a range of mental and physical health problems. These can involve anxiety, depression, addiction, pain, and traumatic events.
Working approaches can include a mixture of interview, and the use of appropriate psychometric tests (the latter being particularly important if there is also a need to prepare a report for a court - common in cases such as accident or asylum applications). Responses can involve individual therapy, family based therapy or some form of group work.
Alternatively Clinical Psychologists may work to develop appropriate policies or to train other professionals. The research element in any psychology training can be particularly important in this role, especially when there is a need to commission or carry out new research to inform policy choices.
Training to work as an Clinical Psychologist
The basic pattern of psychology training to prepare for a career in Clinical Psychology is initially similar to other careers in psychology. At its most basic you will need to have an undergraduate degree from a psychology course approved by the British Psychological Society (BPS). This will lead to what is technically called the Graduate Basis for Registration (GBR).
Following this you will need to complete an approved postgraduate degree (and relevant training) leading to the status of Chartered Psychologist. As other psychology programmes, competition is very intense for places on undergraduate and postgraduate programmes so it is important to be able to display interest so as to ensure selection. In this sense undertaking work experience before applying for a postgraduate programme, such as an assistant psychologist or as a research assistant, is probably essential.
At the undergraduate level most degrees follow a broadly similar curriculum.
Relevant postgraduate degrees are currently offered in 33 UK universities. The degrees are all structured to lead to a Doctorate in Clinical Psychology (D.Clin.Psych) and last for 3 years (full time). The degree has periods of academic study, personal research and work placements. The courses are offered jointly by the NHS and the relevant university. The NHS funds the course and students are paid as trainee Clinical Psychologists.
If you lack an approved degree in psychology you may still meet the first requirement to working as an Clinical Psychologist (i.e the GBR referred to above). You will need to complete either an approved conversion course or study for the BPS' own qualifying examination. All Clinical Psychologists need to have completed a relevant postgraduate degree (or undertake further study to satisfy what the BPS calls a "lateral transfer").
If you have studied outside the UK, you will not only need to ensure that your underlying qualifications are seen as meeting the BPS' requirements you will also probably need to undertake further work or study leading to a "Statement of Equivalence".
Summary
Most clinical psychologists work in the NHS and the work can be a mixture of supporting individuals, training other mental health professionals or developing appropriate research based policies.
The training model is similar to other psychology professions. Essentially a sequence of an approved psychology undergraduate degree, suitable work experience and an approved post graduate degree. At the end of this training process, your likely starting salary will be around £25,000.
You might also like...
psychology is a great way of rendering a service to the community and to help those inneed.
mbesh
- 7-Mar-12 @ 7:21 AM