Working in an Early Intervention Team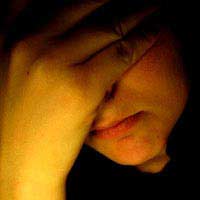 Working in an Early Intervention Team is certainly not an easy career choice. It is very demanding and difficult to compartmentalise into 'work life' and 'home life'. There are often call-outs, although only on designated days (others on the Team will handle the other days as there needs to be 24/7 cover) and very often highly stressful situations to deal with on a day to day basis.
What is an Early Intervention Team?
An Early Intervention Team is the quick response team for mental health emergencies and is part of the NHS. Each local NHS trust has its own Early Intervention Team, which vary in size depending on the local demand. As the name suggests, the purpose behind the Early Intervention Team is to try to 'capture' people with mental illness before it becomes a major problem to themselves, their family or society, but without needing to put them in residential care.
The first encounter that people tend to have with an Early Intervention Team is either when they have been referred by their GP and are visited at home, or when there has been a mental health episode and the Team has been called out either by the family, the GP or the Police.
The Early Intervention Team is comprised of a number of psychologists, therapists in areas including CBT and 'buddies' that work with the patients on a one-to-one basis. There can also be administrators and support staff depending on the size of the Team.
Job Description
As a psychologist working in an Early Intervention Team, the job description is largely patient focused, with the responsibility of both creating a quick response that is appropriate to what is often very difficult circumstances and making a longer-term plan for their treatment. Although the term 'Early Intervention' may sound as though there is another team for referral after the initial help, that is not often the case, with mental health patients often staying under the responsibility of the Early Intervention Team for the duration of their treatment, which can take many years.
As such, the ability to communicate in effective ways is imperative, and being able to be professional yet caring, without getting too personally involved. It's a very fine line to tread, and one which psychologists in an Early Intervention Team find very hard, which is perhaps why there is a relatively high turnover of people in these roles.
Salary Expectations
For 'buddies', the actual salary can be relatively low, which does not really reflect the difficulty and importance of this role. Starting salaries are around £16,000 pa and go up incrementally. For psychologists working in an Early Intervention Team, the starting salary is around £23,000 pa and can increase year on year by at least £1000, with opportunities for secondment and additional training. There is also often a shift allowance, and London weighting if appropriate. Working on an Early Intervention Team can actually be a very good career move if you are serious about a career in mental health, as it is well known as being very challenging, so a period of time in this field can certainly help to gain other opportunities within the mental health profession.
You might also like...