Careers in Forensic Psychology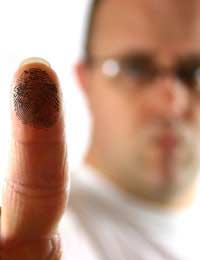 Forensic psychologists work as part of the wider criminal justice system. This can be as varied as researching the psychology of crime, working with individual offenders or the application of psychological theory to criminal investigations. Despite the portrayal in the TV series "Cracker" the role is more likely to see you developing programmes to reduce re-offending, helping to modify the behaviour of offenders or working in prisons.
In a prison setting the focus can be on reducing stress for both prison officers and prisoners. The work with offenders can include anger management, help with addictions (especially alcohol or drugs) and general social and coping skills training. Work with prison officers can include developing approaches to prisoner management as well as specialised issues such as techniques for hostage negotiations
The work is often based on research to support new crime reduction programmes, provide analyses of the likelihood of re-offending, advising parole boards and presenting evidence in court.
Probably the bulk of the work is linked to the prison system and the Home Office is by far the largest single employer of Forensic Psychologists. However, careers for Forensic Psychologists also exist within local authority social services departments and the NHS.
Training To Work As An Forensic Psychologist
The basic pattern of psychology training to prepare for a career in Forensic Psychology is initially similar to other careers in psychology. At its most basic you will need to have an undergraduate degree from a psychology course approved by the British Psychological Society (BPS). This will lead to what is technically called the Graduate Basis for Registration (GBR). Following this you will need to complete an approved postgraduate degree (and relevant training) leading to the status of Chartered Psychologist.
At the undergraduate level most degrees follow a broadly similar curriculum. However, if you are clear you wish to go on to work as a Forensic Psychologist it might be useful to study at a University where you can also take modules in criminology.
Relevant postgraduate degrees are currently offered in 15 UK universities. Most of the degrees are one year full time (two years part time) and lead to a MSc in Forensic Psychology (although the exact title varies between Universities). One university offers a three year Doctoral programme in Forensic Psychology. If you do not wish to take an MSc, you can study for the BPS' own "Diploma in Forensic Psychology". The first stage of this provides an academic underpinning equivalent to the MSc programme.
Once you have completed either the MSc or the first stage of the BPS's training programme you will need to take the second phase of the BPS' Diploma. This stage is a series of structured work placements and reviews of your performance in practical settings spread over a two year period.
If you lack an approved degree in psychology you may still meet the first requirement to working as an Forensic Psychologist (i.e. the GBR referred to above). You will need to complete either an approved conversion course or study for the BPS' own qualifying examination.
If you have studied outside the UK, you will not only need to ensure that your underlying qualifications are seen as meeting the BPS' requirements.
Summary
Most forensic psychologists work in the field of criminal justice, particularly in the prison service. The reality of the work is somewhat different to that portrayed in "Cracker" although forensic psychologists may help with offender profiling and advising on the psychology of crime.
The training model is similar to other psychology professions. Essentially a sequence of an approved psychology undergraduate degree, an approved post graduate degree followed by a structured training period. At the end of this training process, your likely starting salary will be around £20,000. At the moment, demand for Forensic Psychologists is greater than the numbers completing training.
You might also like...
Hi I am currently studying 2yr BSc psychology (BPS accredited) with open uni and plan to do masters in forensic with OU who will be running these from next yr, but they wont be accredited so was wondering whether this would still enable me to get onto bps training program or would i need to find an accredited masters
claire
- 17-Oct-15 @ 1:54 PM
Forensic Psychology training routes in the UK continue to evolve and I would urge readers to also visit the British Psychological Society website and the Health & Care Professions Council website to keep up to date with changes. For example, everyone now has to complete a master's degree and there are now two universities offering doctoral programmes. I have also written a book about forensic psychology careers in the UK which people may wish to obtain via Amazon 'So, You Want to Be a Forensic Psychologist?'
Brendan O'Mahony
- 22-Jan-13 @ 4:58 PM