Psychology in the Public Sector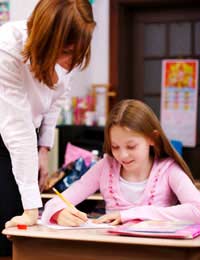 The great majority of psychologists employed in the UK work in what could be broadly defined as the public sector (if this is seen as the Civil Service, Local Government, the NHS and the UK's Universities). The career options for psychologists in the NHS and as academics or researchers are considered in other papers on this website, so this article looks at the options in the rest of the public sector.
There are three main groups of employers:
Local Education Authorities;
The Prison Service;
and
The Civil Service.
To some extent these different employers tend to offer work to particular disciplines within psychology, ie Educational, Forensic and Occupational Psychologists respectively. However, it is not that clear cut as, for example a Sports and Exercise Psychologist may work with schools (exercise programmes to minimise childhood obesity) or in a prison. A Clinical Psychologist may work with individual offenders etc.
Local Education Authorities
By law every authority must provide an Education Advisory Service staffed by Educational Psychologists. In the main, this work can either involve providing advice on dealing with particular learning difficulties (visual impairment, dyslexia, emotional problems or the impact of certain physical difficulties on learning) or helping individual pupils.
Individual pupils may be referred to a psychologist either by the school or at the request of parents. In most cases parental consent is needed for a referral and, if at all possible, parents are fully involved in any discussions and in agreeing what actions need to be undertaken.
Each education authority is responsible for its own recruitment of educational psychologists. However, most jobs are also advertised in the British Psychological Society (BPS) publication "Psychology Appointments", available from their website.
Prison Service
As noted above, in the main the prison service recruits Forensic Psychologists and these can either be employed centrally or allocated to individual prisons. Those employed centrally will often work on developing policy on issues such as suicide, self-harm or hostage negotiation techniques. The work in prisons may involve working with specific groups of inmates such as those facing life or convicted of sex offenses. Equally psychologists will be involved in training prison officers in the discharge of their regular duties.
Overall, psychologists play a key role in "risk assessment" of individual offenders so as to understand an individual's attitude to crime and to design appropriate psychological interventions.
Many existing forensic psychologists strongly advise undertaking a period of work experience – in a prison setting or the probation service. This both helps you to decide if this type of work is for you and to convince admissions tutors that you are committed to your career choice.
The Civil Service
The Department of Work and Pensions is a major employer of Occupational Psychologists. Other departments that employ significant numbers are the Home Office, Prison Service and the Ministry of Defence. Vacancies are advertised via the BPS (see above).
Overall
Different parts of the public sector employ considerable numbers of psychologists. The various professional training routes are described elsewhere on this website and in the main you will have to apply directly for individual vacancies (although both the civil service and the prison service run structured career training programmes that you can apply to).
You might also like...