Careers in Mental Health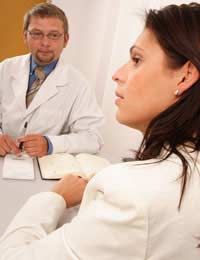 The vast majority of mental health counsellors in the UK worth within the NHS, although there are several strands of potential ranging from being part of an Early Intervention Team to working as a one to one mental health therapist, or training other mental health counsellors.
Working as a mental health counsellor is an important role that needs to be seriously considered before embarking on it as a career. The potential impact on a person at a vulnerable time is immense and, as such, the training and the job itself is demanding.
Entry Requirements
Although a specific degree in psychology is not necessary, as other relevant degree subjects such as social studies, medicine-related subjects and education are accepted, there is a great deal of specific mental health training that is required. This can be gained as post-graduate study, with a pre-entry psychology course needed to be completed first. Many mental health counsellors start as 'general' counsellors and go on to gain mental health-specific qualifications. Depending on the local authority, there are sometimes roles were the training is paid as part of a job. These positions are highly sought-after. Having a psychology degree and post-graduate study can help to gain such roles.
Skills Required
To succeed in the demanding career of a mental health counsellor, it is imperative that the applicant is non-judgemental, empathetic and dedicated to their role. Most mental health counsellors are connected to teams in the NHS, so the ability to work with other health care professionals, signpost as appropriate and use the resources available is also key.
Salary Potential
Trainee mental health workers often start as part of an NHS team where support is given to mental health patients. Starting salaries of around £17k pa are usual, going up to around £27k pa after four years, with numerous training opportunities to help reach this figure. Personal development is expected, so training courses are recommended with a view to enhancing the capabilities of the team.
Roles Available
The two main areas where mental health counsellors can be employed within the NHS are Early Intervention teams or as long-term mental health counsellors. Both roles are highly challenging and require a great deal of personal commitment.
Early Intervention teams are close-knit, highly regulated quick response teams that are initially called out to people in an emergency when given orders by a GP, police officer or other professional to handle a mental health emergency. This can be if a person has a serious mental health episode or breakdown at home or in public, for example. The team then puts into place a dossier to deal with the patient, both in the immediate and relatively short term. As such, the mental health counsellor and other related workers must be totally up to date with the provisions available, the rights of the patient and their own health and safety.
For mental health counsellors that work in the medium to long term with patients, their work is often less frenetic, although no less demanding. Mental health patients are usually referred for one to one counselling initially, although there may be group sessions with other patients or family sessions, depending on the age and situation of the patient.
Working in mental health is ultimately a very satisfying career, but certainly one which demands a certain vocation. Counsellors can suffer a high level of stress if their workload is not well handled, with the often distressing nature of some cases hard to leave at work at the end of the day.
You might also like...
Hi, I am looking to become a mental health counsellor but i'm not quite sure of the best way to go about it. I have trained and work as an electrical engineer but recent events and events from the past have made me want to switch careers. I have had extensive counselling on a one to one basis over the years, which I feel has given me a huge insight into what the job takes and I feel I am right for the role. I have aspergers syndrome which I live with every day and significant life experiences that I think will help me with the role. I have come out of the other end of a very dark place with the help of counselling and I would like to be able to help people get from where I was to where I am. I have no training other than what Ive learned in my own counselling. What is the best place to start?? Thanks in advance