Research Careers in Psychology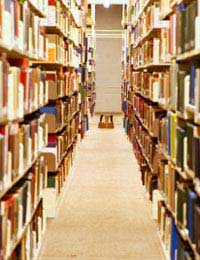 The initial stages of a career as a research psychologist and seeking to become an academic are essentially similar.
If you wish to make a career in research then you will probably be employed by one of the UK's Universities, perhaps by the NHS or in a specialised research institute (such as the Tavistock Clinic). The work is varied and can involve specialising in almost any of the numerous sub-fields in psychology. For example, the Medical Research Council has funded recent studies on the effect of mental health on employment.
Many universities support specialised research centres, including:
The Sleep Research Centre (at Loughborough University);
Music Psychology (at Leicester University);
The Family and Child Psychology Research Centre (at City University);
Industrial Psychology (at Aberdeen University).
The nature of the work is often based on a sequence of short term contracts. One advantage of working at one of the larger centres is that they tend to attract a regular series of research grants and thus offer some security of employment. As is clear, even from such a short list, some research is linked to the various professional careers (discussed elsewhere on this site) and others are based on disciplines within academic psychology. This distinction has some impact on the initial stages in your career and the options open.
Basic Training
There are a variety of routes you can follow if you wish to specialise in a career in research. In the main you will need to have an undergraduate degree from a psychology course approved by the British Psychological Society (BPS). This will lead to what is technically called the Graduate Basis for Registration (GBR).
At that stage the various routes differ. The two main options are:.
to undertake one of the structured training programmes discussed elsewhere, e.g. train to become a Clinical Psychologist. This route would be appropriate if your research focus was in the application of psychology to certain types of mental illness or to study the effectiveness of particular approaches (such as how to treat Post-Traumatic Stress Disorder);
take a more academically focused MSc in the field that interests you and then take a PhD (it is possible to skip the MSc, though many universities see this as useful preparation for doctoral research). To take a PhD you will need to enrol at a particular university and work with an academic who has a close interest in the field of your research. Options include self-funding (and probably doing the PhD part time), obtaining a university sponsored research studentship or being employed on an ongoing research project (hence the advice above to look at universities that specialise in your chosen field).
The BPS also allows someone who has taken a PhD in psychology, but not an undergraduate degree in the field, to become a Chartered Psychologist. This is actually quite common as it is possible to carry out research in areas of psychology (such as decision making or information processing) having started your academic studies in another discipline. Further information on this can be found at: http://www.bps.org.uk/what-we-do/benefits-belonging/membership/membership.
Next Steps
Once you have completed your doctorate (by either route) you will need to gain employment as a researcher. These are usually found within Universities or specialised research centres and the funding can be provided by industry, one of the UK's research councils, the NHS or the government.
The nature of the funding is one of the main problems in a research career in psychology - you tend to have a sequence of relatively short term contracts and no real job security at the end. This position has improved a little over the last few years and most universities must now place you on a permanent contract after 4 years. However, the degree of protection is still limited - essentially all this entitles you to is redundancy pay if you are not offered a new contract.
Summary
Research careers in psychology can cover the full range of the discipline. Thus researchers may look at the efficacy of particular therapeutic approaches, the impact of mental health on employment, or study how we make decisions about which nightclub to visit. Equally research projects have involved an in depth study of the Simpsons to explore family dynamics and parenting strategies.If you wish to follow a research career you will have to, by one route or another, gain a PhD (or equivalent). You will then probably be employed as a Research Assistant on various short term contracts (the starting salary is around £18,000).
You might also like...