Working as a Speech Psychologist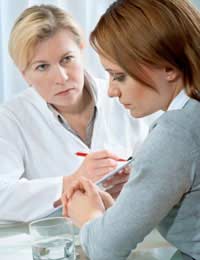 Speech psychologists are much in demand in both the public and private sectors as people appreciate the important of good communication for a successful adult life.
Speech psychologists work with individuals and groups to either help them overcome particular problems with their speech or to enable them to become better communicators. As such, working as a speech psychologist falls into two clear camps – working in a 'medical' capacity, or in more of a 'commercial' capacity. In many ways, there is greater security in the medical option, as speech psychologists in this area tend to be employed by the NHS or private medical practices (or set up their own), with the more commercial speech psychologists working with large corporations often on a freelance or contract basis. However, these contracts can be lengthy and very well paid, so perhaps it is more of a choice dependant on your preference for a working environment that is more target driven or not.
Education
Speech psychologists usually have a degree in psychology and then a Master's degree in speech psychology. There are some possible alternative career paths for people who have worked in related field for a number of years who have then gone on to specialise in speech therapy, but this is unusual. Additional training may be provided if psychologists work for a department that allows for cross-training.
Salary
The salary expectations of a speech psychologist vary wildly. For someone working in a local NHS trust as a speech psychologist for young people with autism, for example, may command an annual salary of between £25,000 for up to three years' experience, up to £40,000 for over six years' experience.
Commercial positions as a speech psychologist can have almost unlimited salary potential as the types of firms that benefit are high yield – industries such as investment banking can employ speech psychologists to train certain employees to improve their communication. Daily rates can be upwards of £500.
Types of Client
Speech psychologists work with children, young people and adults to improve the intonation, rhythm and clarity of their speech. This may be required because of issues such as behavioural problems or autism, or may be due to a disease or accident that has affected speech. As such, great patience is required, and a manner which is supportive to learning and development at a range of levels. Speech therapists may be required to offer support to families, too, and provide additional training or guidance for in between sessions. Speech therapists need to be able to build positive relationships with their clients, regardless of their needs or social situation, as this has the potential to be a very influential role.
Career Prospects
With the demand for speech psychologists in a range of environments growing, it is a positive career choice for the modern world. With both commercial and public sector opportunities available, it is a good choice for a variety of character types, with the potential for career development and different working environments available to suit different chapters in your life.
You might also like...