Careers in Health Psychology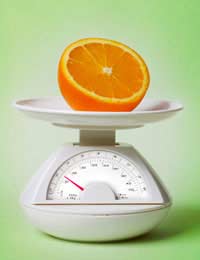 The focus of health psychology is seeking to change people's attitudes on a range of health related issue such as diet, smoking, safe sex or even matters as seemingly unimportant as safe approaches to sunbathing. Fundamentally the work is about promoting good health and the avoidance of illness.
This is a relatively new discipline in psychology and there is some overlap with the work of sports and exercise psychologists who are also involved in promoting healthy behaviour. The work is varied and can include:
Applying psychological theory to reduce the incidence of behaviour that leads to ill health (smoking, poor diet, substance abuse) and work in communities (or organisations) to promote good health;
Promoting good health through encouraging healthy diet, giving people information to monitor their own health or working with dentists to improve oral hygiene;
Working with individuals to help them (or their families) to manage illness and to help them cope with pain or to reduce the impact of disability, and;
Working with teams to develop strategies designed to improve the delivery of health care, including communication with patients and developing regimes to assist patients to maintain a therapeutic programme or prepare for surgery.
As a result, health psychologists can work in a variety of settings. The work can be within a university, within the NHS, for groups of GPs and for private companies. In addition, the work can involve reviewing and auditing health interventions and making research based policy recommendations.
Training To Work As An Health Psychologist
The basic pattern of psychology training to prepare for a career in Health Psychology is initially similar to other careers in psychology. At its most basic you will need to have an undergraduate degree from a psychology course approved by the British Psychological Society (BPS). This will lead to what is technically called the Graduate Basis for Registration (GBR). Following this you will need to complete an approved postgraduate degree (and relevant training) leading to the status of Chartered Psychologist.
As other psychology programmes, competition is very intense for places on undergraduate and postgraduate programmes so it is important to be able to display interest so as to ensure selection. In this sense undertaking work experience before applying for a postgraduate programme is useful as it will show commitment to the field.
At the undergraduate level most degrees follow a broadly similar curriculum.
Relevant postgraduate degrees are currently offered in 26 UK universities or linked colleges. Most of the degrees lead to a MSc in Health Psychology and last for one year (full time) or two years (part time).
An alternative route is to take the BPS' "Stage 1 Qualification in Health Psychology" which is effectively a self-study programme covering the same ground as an MSc.
Once you have a MSc (or the Stage 1 mentioned above), you will need to complete the "Stage 2 Qualification in Health Psychology". This is a 2-4 year programme that involves supervised placements, written reports and assessment by approved supervisors. The annual fees will be (for 2009) between £500 and £550 and a final fee of around £550 when you submit your portfolio for assessment.
If you lack an approved degree in psychology you may still meet the first requirement to working as an Health Psychologist (i.e. the GBR referred to above). You will need to complete either an approved conversion course or study for the BPS' own qualifying examination.
If you have studied outside the UK, you will not only need to ensure that your underlying qualifications are seen as meeting the BPS' requirements.
Summary
Health psychologists tend to work in the NHS or Universities. In many cases, your career will be a sequence of posts in either setting and some posts are jointly funded by both the NHS and a specific University. It is a relatively new discipline and there is considerable emphasis on developing research based approaches. The approach can mean working with other types of psychologists (counselling, clinical or exercise psychologists) and other health professionals.
The training model is similar to other psychology professions. Essentially a sequence of an approved psychology undergraduate degree, an approved post graduate degree and assessed work experience. Salaries vary substantially depending on the nature of your first appointment and subsequent career development.
You might also like...
Hi there, I am just starting my applied psychology Bsc at the end of the month and being as I already hold my clinical hypnotherapy qualification I was wondering which to progress at the end, I was looking to complete my PhD but pursue forensic psychology. This web site has shown me the way forward which is health psychology. I am already an emergency service employee and I feel I now need put my qualifications to use. Thank you for your insight and help. Karl Reynolds
Casper
- 29-Oct-13 @ 4:05 PM