Academic careers in Psychology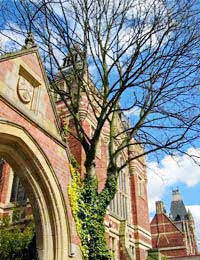 The initial stages of a career as an academic psychologist are very similar to the training to work as a researcher. Thus you may also wish to refer to that article but in summary:
you will need an undergraduate degree in psychology, preferably one validated by the British Psychological Society (BPS) as giving Graduate Membership of the Society;
you will either need to follow one of the approved training routes leading to areas such as Occupational, Clinical or Health Psychology. Again details on these options are set out in other papers;
or, take a postgraduate degree, followed by studying for a PhD in one of the many academic sub-disciplines within psychology.
Your career options will then vary depending on what route you followed. If you have studied to work as, say a Clinical Psychologist, then you will probably end up teaching on appropriate postgraduate programmes or researching the impact of particular therapeutic approaches. On this basis it is likely you will be employed jointly by the NHS and a University.
On the other hand, you will end up working as an academic employed by one of the UK's universities. In this case, you may be lucky and obtain an academic job immediately after completing your PhD but it is more likely you will work initially as a Research Associate to gain further experience in research and to increase the number of publications you have (critical to gaining employment in some universities).
Working As An Academic Psychologist
Psychology is taught in the great majority of the UK's universities. However, some universities have small numbers of psychology lecturers who work in larger social science departments. On the other hand, universities like the University of Central London have almost 80 academic psychologists and supports eight separate research divisions. Thus although there are similarities, where you teach will have some impact on the nature of your work.
In a smaller department you may find yourself expected to teach a far wider area of the subject as, for example, you may be the only social psychologist in the department. On the other hand in a large department you may be able to concentrate both your teaching and research on a very narrow field such as group dynamics or the formation of social norms. Neither is better than the other but you may find one style more attractive.
Another important criteria is to consider if a particular university has a specialist focus on the area of psychology that interests you.
In addition, some universities will place a much greater stress on research output than others. In this case you will probably need a significant publication record before starting and find that you are expected to bring in regular research grants and to publish on a regular basis. All academic careers involve research, teaching and administrative work but you will find the balance between these does vary between universities.
If you opt to become an academic psychologist you can also become a Chartered Psychologist. The easiest route is to have taken an appropriate undergraduate degree and then spend five years working as a researcher or lecturer (time spent on your PhD will count for this).
The BPS also allows someone who has taken a PhD in psychology, but not an undergraduate degree in the field, to become a Chartered Psychologist. This is actually quite common as it is possible to carry out research in areas of psychology (such as decision making or information processing) having started your academic studies in another discipline. Further information on this can be found at: http://www.bps.org.uk/membership/grades/sc_gbr.cfm.
Summary
If you wish to follow an academic career in psychology that will usually mean working in a university. For this, you will usually need a PhD. The advantage over say a career as a researcher, is you will find that over time you gain some control over your research and the focus of your teaching. As an academic you will end up specialising in one of the many fields within psychology and will be expected to conduct original research in this topic.Each University has its own starting salaries for academic staff and you will probably be paid around £25,000 when you start (and remember this is after 6-7 years study to PhD, and perhaps 2-3 years as a contract researcher). However, senior staff can earn over £60,000 and there are real advantages to working as an academic - not least the ability to focus on an area of particular interest.
You might also like...