Psychology in the Private Sector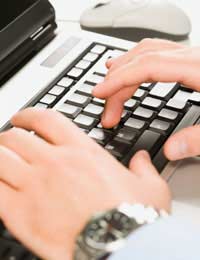 The majority of psychology posts in the UK are within the public sector. However, a number of psychologists do work in the private and voluntary sectors as:
Specialist psychologists – usually but not exclusively as occupational or counselling psychologists;
In multi-disciplinary work – for example, with computer scientists on the design of software, human-computer interaction or the ergonomics of computer use. This can also involve speech recognition and the development of artificial intelligence routines;
and
In an area where psychology is useful but not the main focus of the work, such as marketing, human resources or organisational planning.
In addition many psychologists work for themselves in private practice. The implications of this are covered in a different article in this series.
Specialist Roles
In the main, if psychologists are directly employed by private sector organisations it is usually if they have a background in occupational or counselling psychology. However, Sports Psychologists are also employed by private sector bodies and voluntary organisations responsible for training athletes and the promotion of sport.
As noted elsewhere, occupational psychology (posts are sometimes advertised under the title industrial psychology) has much in common with some aspects of Human Resources work. In particular the work has a focus on employee selection, procedures for staff appraisal, employee motivation, work organisation and organisational development and change. Examples could include working in a HR department to support organisational development or with a firm of consultants who specialise in providing occupational psychology services to a range of clients.
Work for counselling psychologists in the private sector is mainly concentrated either in very large firms or in a consulting role (and then either working as an individual or in partnership with other professionals). The work itself involves the usual mixture of working with individuals, advising on policy and sometimes working with groups. In this sense the work is usually organised as part of the Occupational Health department within a company.
Sports Psychologists often work within the leisure industry – in particular leisure centres, some larger hotels and sometimes for companies that provide gym facilities for their staff. Voluntary bodies may employ sports psychologists to provide coaching or to help promote healthier lifestyles.
In Multi-Disciplinary Settings
Many private sector companies need the input of psychologists to help them carry out other roles. For example, many software companies make use of the knowledge of psychologists to assist in areas such as visual perception, human-computer interaction and the ergonomics of key board layout.
Psychologists may also advise engineering companies on issues such as occupational safety (both for employees and as a factor in the design of new products). In such instances, psychologists may either be employed directly by the company or on a consultancy basis. Often, the work is conducted jointly with a local university as a research project.
In Non-Specialist Settings
In general a psychology degree is an excellent basis for a wide range of careers. Employers value the mixture of research skills, literacy and numeracy. However, many marketing companies use aspects of psychology to understand consumer decision making and thus how to package, market and display products.
Overall
Psychology work in the private sector is quite varied although there are relatively few vacancies for psychology specialists per se. In the main these posts either exist in companies with a very narrow focus or in the larger organisations. Having said that, many companies do use the skills of psychologists on a consultancy basis or in less obvious functions.
There is no single source of vacancies, nor, unlike in say the NHS, formal pay scales. Thus you would need to either apply to individual companies or work in a partnership with other psychologists.
You might also like...