Psychology in Magazines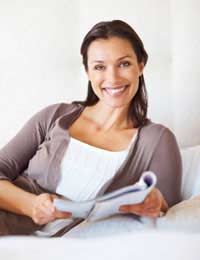 As we all seem to be on a constant quest for answers, the increase in psychological analysis for everything from career development to relationships plays an important part of our every day life.
There is a huge array of magazines available on the shelves that deliver advice on all manner of situations, issues and problems, which can only be a good thing for those people wanting to work as a psychologist in magazines. While it is certainly not an easy career to get in to, once you have made good contacts it can be a relatively straight forward process to keep working in that field.
Magazine Jobs Available for Psychologists
So how do you get started working as a psychologist in magazines? The million dollar question! Although many psychologists that give their advice or opinions in magazines are highly trained professional psychologists, there are also a great many 'agony aunts' who simply have plenty of life experience. However, this can also mean that many publications – from glossy magazines to the colour supplements that come with weekend newspapers – like to stick with what they know. The 'turnover' of psychologists or agony aunts in magazines is usually very slow, so there are few opportunities here.
Where there are opportunities, however, are the more thought-provoking commentary pieces in the analytical magazines, or in the 'gossip' magazines that rely on a huge amount of discussion on reality television and celebrity culture. So essentially it is the two opposites of psychology in magazines where the career opportunities lie.
These career opportunities are very rarely permanent jobs, but rather one-off contracts for freelancers. You can gain regular freelance contracts, but there is no job security. But with many of the more traditionally stable jobs also not giving much job security in the current climate, at least being in charge of your own destiny has its advantages!
Make a Media Profile
In order to be in with a shout to gain these magazines contracts, it is imperative that you make sure the decision makers know about you. This can be done in a variety of ways, and most people who have made a successful career out of working as a psychologist in magazines have done at least a combination of these suggestions, if not all of them.
The vast majority of freelancers that work in magazines have their own online profile. This must include a website and Twitter presence at the very least. It may be that a new social media phenomenon takes over from Twitter soon, but for now it's the place to be. Your website does not need to be an all-singing, all-dancing site, but it must be clear, easy to read, have plenty of examples of your work and, more important than anything, make it easy to get in touch with you.
It is a good idea to pitch ideas to magazine editors whenever possible, and build up a relationship with them. Your pitch ideas must match any submission guidelines on the magazine's website.
As well as pitching, it is a good idea to write your own informative pieces to feature on your website, which you can then link to from your Twitter account. Comment on other relevant pieces in the media via Twitter or online on your own blog, and with perseverance you will get that illusive lucky break!
You might also like...
I have a 16 year old daughter, who is looking for work experience in Psychologyfor a magazine. Could you help. regards Sue
betty
- 4-Jun-14 @ 10:45 AM