Is Psychology Recession Proof?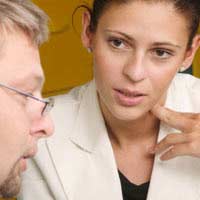 Many psychologists have actually noted a sharp increase in business since the onset of the global economic crisis, but whether or not psychology is recession proof largely depends on what area of psychology you are active in.
Areas of Psychology that are Recession Proof
Sadly, there is a huge upsurge in the services of marriage guidance counsellors during a recession as many couples that were perhaps able to 'hold it together' when money was coming in and times were brighter are no longer able to pretend once redundancy hits. It also means that many individuals are struggling with confidence and depression if they have been made redundant and are finding it hard to find new work, which can put a great strain on relationships too.
In this most recent recession, many of the people that were made redundant had previously worked in quite well paid sectors, such as banking and automotive engineering, and were given decent payouts. A large number of companies also provided redundancy packages that included counselling and/or retraining, so many psychologists found that they were in great demand and were guaranteed payment by the employers. These areas tended to be focused on personal development, interview coaching and counselling for depression.
Although many people have needed to cut back on their family budgets, areas of psychology that are either paid for by the NHS or by corporate clients are more likely to stay buoyant through difficult economic times.
Areas of Psychology that are Not Recession Proof
For psychologists that are specifically focused on real 'added value' areas of psychology that are perhaps one of the first things that is cut off the family budget when times are a little squeezy may not be finding times so rosy. Think of it as the 'scented candle' principle – these seem like lovely things to buy when you're not worried about money, but a ludicrous idea if you're worried about paying the phone bill. So psychologists that are not related to 'core issues' like couples counselling, money issues or careers coaching may be seeing a drop off in business during the recession and in the period following as people get back on their feet.
Issues that often considered unrelated to earning money or maintaining family relationships can often be the first to go when a recession means that people are trying to save money wherever possible. So if you are a psychologist practicing in weight loss, regression therapy or perhaps sports psychology, patients are more likely to put a hold on their sessions.
How to Stay Recession Proof
In order to stay afloat if the recession is impacting negatively on your client list, now is a great time to reassess your offer and see if you could do with adding another string to your bow. That may be trying to get in with corporate clients or the NHS for psychology services, or adding another area of psychology to your capabilities. Look at the services that are available locally and see if there is a market that is not covered, and think commercially in terms of what people are prepared to spend their money on in difficult times.
You might also like...