Psychology Available on the NHS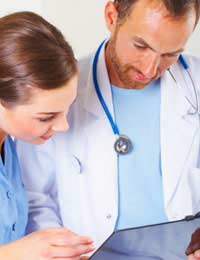 There is a great variety of psychology available on the NHS, although it is fair to say that different people have varying success at accessing it exactly when they want it. While there can be long waiting lists to get a referral from your GP for counselling in some areas, it is usually possible to be moved up the waiting quickly if there is an urgent requirement.
Here is an overview of the main types of psychology available on the NHS.
Educational Psychology
An educational psychologist works with children that are experiencing difficulties at school. The sessions are usually on a one to one basis, although this can also sometimes include the parents and/or teachers, particularly when follow up assistance is needed. Educational psychologists help the child deal with and try to overcome issues that are affecting their learning, so that may be behavioural or special educational needs problems. They may either be employed by the NHS or indeed the LEA (local education authority) and tend to be assigned children that they work with for the whole period of time required.
Mental Health Psychology
With the term 'mental health' being so broad, it is clearer to break it into the different areas, as this is where the majority of psychology on the NHS is found. As with all types of services where a referral is needed, your GP is the first port of call to access the counselling.
CBT
Cognitive Behavioural Therapy is a 'talking therapy' that often sees great results. It is suitable for a range of circumstances, with people experiencing grief, self-confidence issues, eating disorders and obsessive compulsive disorder (OCT) all seeing positive benefits.
CBT tends to be available in a course of weekly appointments on a one to one basis with a trained CBT therapist. These appointments are usually one hour long, and there may be some 'homework' given in between sessions. As such, CBT encourages the patient to talk through how they feel, with the therapist guiding them to change how they behave and see their behaviour.
Unfortunately there is often quite a waiting list for CBT in many areas.
Substance Abuse
People who abuse substances such as alcohol and drugs need a very special type of psychological support in order to overcome their situation. The NHS offers a range of psychology services that meet the specific requirements of substance abusers, including counselling to understand the root of the addiction as well as aiming to treat the addiction itself.
Post-Traumatic Stress Disorder
The psychology available on the NHS to support those with Post-Traumatic Stress Disorder (PTSD) also varies greatly depending on where you live, although there is a good provision if you push your GP for a referral. For some people that need this, there is also PTSD counselling available through the place or work, in the case of service men and women for example.
Early Intervention Mental Health Psychology
In terms of mental health psychology for patients that are perhaps not able to handle 'normal' life currently and simply attend a weekly meeting, the NHS has the Early Intervention Team (EIT) provision. These regional teams are on hand for people experiencing serious mental health issues that require immediate assistance. They then can assign a relevant counsellor, psychologist or other mental health professionals to offer support and assistance.
Conclusion
With psychology on the NHS being such a broad subject, it is important to note that an initial appointment with your GP can make all the difference to being able to access psychology on the NHS, and patients will be advised on the most suitable sort of counselling for their particular needs.
You might also like...
@marie. Did you get an explanation about why you need to see a psychologist rather that a psychiatrist. If you're confused, go back to your GP and he should be able to explain and help you access the treatment you need.
CareersInPsychology
- 27-Oct-14 @ 12:20 PM