What is Developmental Psychology?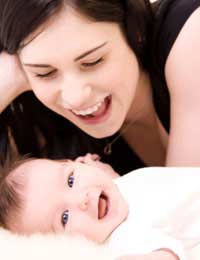 Developmental Psychology is the study of human behaviour from birth to adulthood. It is a core part of most UK undergraduate psychology degrees. As such it draws themes from both cognitive (development of language, memory, learning etc) and social (identity, sexuality, socialisation etc) psychology. What is unique is the application of these theories to human development from infancy, early childhood to adolescence.
Not only does Developmental Psychology share research approaches with other branches of psychology it also integrates research from fields such as genetics and linguistics and the interaction between genetic and social factors in influencing behaviour.
Influence Of Childhood Experiences In Later LifeThe importance of (sometimes forgotten) events from childhood as an influence on adult behaviour has been a theme in psychology since the early work of Freud. Developmental Psychology has also explored the nature of learning in very young children, how this differs from learning in adulthood, and equally how these early experiences continue to inform our actions in later life.
Development Of Vision And Language
The development of visual perception has been noticed in very young babies. Initially this takes the form of being able to track moving objects followed by the ability to recognise certain shapes and objects and all this is developed in the first year. Not surprisingly, for most people vision remains a key tool to understanding the world, secondary to hearing and touch. As children age, the process ceases to be recognition pure and simple and instead shifts to one of assigning meaning to objects through the use of language.
The underlying root of human language and when children start to learn it are still active areas of research and are the field is shared with academics from a linguistic background. Bi-lingualism is an important area of research, especially as the evidence is that young children can shift language with ease (perhaps using contextual clues as to which to use), but that those brought up in a bi-lingual environment may not start speaking at the same age as those in a mono-lingual household.
How Children Learn
Learning, and the development of skills such as thinking and reasoning, is another important field in Educational Psychology. Research into early learning also has to take account of the variable impact of genetics, social environment and individual aptitude.
Understanding the development of such cognitive skills is still an active topic in the field, however, most contemporary research builds on the ideas developed by Jean Piaget. At its core, Piaget argues that children learn by a judicious mixture of what he calls "assimilation" and also by "accommodation". Assimilation occurs when a child encounters a new event and is able to fit it into their existing model of the world (i.e. it makes sense in terms of knowledge already held). Accommodation instead is when a child adapts their internal model, as the new information cannot be fitted to the existing model.
As children age, and become exposed to more and more events, they tend to vary between the two models (this is something we still do as adults too, but as adults there is a strong bias towards assimilation).
Social Attitudes And Childhood
Developmental Psychology also looks at how children learn to socialise both within family groups and with other children. The research considers issues such as the development of aggression, adoption of gender specific roles and starting to distinguish between acceptable and unacceptable behaviour.
Overall
Developmental Psychology is the study of human development from birth to adulthood. It considers topics such as learning, visual perception, and socialisation. The field also looks at what can be described as differential intellectual development (why are some young children exceptionally able musicians) and how individual cognitive development, social environment and genetic characteristics interact in speeding or slowing children's intellectual development.
You might also like...