Career Development Potential as a Psychologist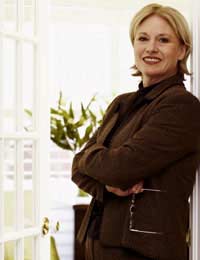 Your career development potential as a psychologist is largely dependant on who you are employed by and in what area of psychology you wish to specialise. There are a great many opportunities available both in the public and private sector, with the earning capacity and job security varying wildly!
Public Sector
There are a huge number of roles for qualified psychologists in the NHS, and even with the expected public sector job cuts, the field of psychology is not expected to be hit especially hard. This is perhaps because more and more people are seeing the value of counselling, and indeed GPs are appreciative of the positive impact counselling such as Cognitive Behavioural Therapy can have on people as an alternative to taking medication.
Career development potential for NHS-employed psychologists is largely performance related. People can stay on their same grade for many years if they do not push themselves to undertake additional professional development, but even then they will be expected to stay abreast of industry changes and trends. This still offers a great deal of job security, with all the excellent pension and job support benefits that working for the NHS includes.
For psychologists in the public sector that are keen to push themselves, there are career development opportunities aplenty! For some people, the 'red tape' aspect of working for such a massive public sector organisation can be frustrating, but for those that can handle it, the training, support and funding is there if you make it happen. It is important to note that just because you can, to some extent, cruise along in this job, go-getters are certainly catered for, and with more performance related reviews being introduced and cost-cutting measures very much in focus, it may not be possible to cruise for much longer.
Private Sector
Career development potential in the private sector is endless, although it may be that it is only by setting up your own private practice that the big bucks are really within reach.
Many psychologists in the private sector are employed by small practices or large corporate organisations, so it can be that there is little variety in the type of work. That said, many psychologists that have worked their way up the career ladder are known for specialising in a particular type of psychology (people rarely want to pay high fees to a generalist) so that is par for the course.
The most lucrative areas of psychology in the private sector tend to be about enhancing the performance of the client – such as sports psychology or sales – as your professional expertise can enable the client to earn more money, so your service is of commercial value. This is why many major sports teams, investment banks or headhunting firms employ or retain psychologists, as it boosts their own bottom line.
Setting up as a consultant psychologist for these types of client is perhaps the most sort-after career development path, as it offers a challenging job, excellent remuneration and the type of work/life balance that most people can only dream of!
You might also like...