What is Cognitive Psychology?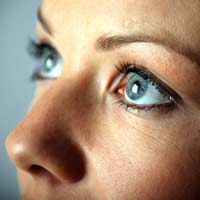 Although some might dispute the claim, Cognitive Psychology is usually seen as a core discipline within psychology. As a discipline it stretches back to the 1890s with some early work on memory. At its core, it is the study of how the human brain processes information. It is also a field that has much in common with other disciplines, especially Computer Scientists interested in Artificial Intelligence (reasoning, information processing, visual and aural perception etc).
Research in cognitive psychology has tended to be experimental, conducted in laboratory sessions with an emphasis on statistical analysis of the results.
All UK undergraduate psychology degrees that are validated by the British Psychological Society (BPS) contain both introductory and more advanced modules in Cognitive Psychology.
Main Themes Of Cognitive Psychology
Cognitive Psychology tends to concentrate on issues such as memory, information processing, thinking processes, speech and language and issues such as problem solving and decision making. The core theme is how is information acquired and stored in the brain and how this process then affects subsequent recall and use.
The study of memory starts from understanding how this is organised. Essentially the modern theory suggests a difference between short term and long term memory. The former is made up of things we are currently thinking about that are relatively easy to recall. The latter (in theory) consists of everything we have ever been told, read, heard or felt. In practice only a small sub-section of this vast data store is used or accessed.
All the research evidence suggests that we group this information into blocks and allocate new information to what appears to be a suitable block (so a common recall mechanism is called a "trigger memory" – repetition of the original event will ease the recall of appropriate information). What is equally clear is that in the process of storing information we also reformulate it – so our memory of an event may well differ from what originally happened - even if we are seeking to be truthful in our recall.
The study of language (both what cognitive processes underpin it and what it really consists of) is another important field in cognitive psychology. Again this is a research area shared with other disciplines – in particular linguistics. The key issue is again the link to memory – how we understand an event is conditioned by the words available to describe it – hence one of the differences in how an adult and a child might recall the same event. In this sense, language is key for both information storage and retrieval.
Equally cognitive psychologists might study hearing or visual perception. Research in the latter field can be useful when designing display screens and developing safety alert systems (there is little value to an emergency warning that people take no notice of).
Information processing is another important area within cognitive psychology. This is partly another way of studying how we remember information but in the main it is a way of studying how information is recalled and used. An early interest in this field was the difference between how an expert might solve a particular problem as opposed to a novice. So a chess grand master could look at a chess board and identify not just the next move but a complete sequence. A novice would need to work out their next individual move piece by piece (i.e. they would not see the pattern) and would struggle to envisage the consequences four or five moves hence.
An important aspect of this is the study of human decision making. This can cover how we represent problems and what strategies are used for making choices between the available options. This is a vast field with research ranging from how time pressures (or being tired) can influence our performance when making decisions to considering how we sometimes rejig the available information so it fits our preferred solution.
Discovering The Mindset And Putting Coping Strategies In Place
Cognitive Psychology is probably the core discipline within psychology (a view that some would dispute). Essentially it is the study of memory and information recall and storage. It can encompass the means used to do this (speech, hearing, visual perception) and it covers the rules used (information processing). It also allows us to study how we use knowledge to make decisions and the sort of factors that influence our decision making behaviour.
In a clinical setting, for example, a psychologist may be interested to understand why a client describes a particular event in a given way. This might provide information about their underlying mindset (are they depressed, do they fail to take any responsibility) or allow the psychologist to suggest coping routines in a similar situation in the future (to reduce feelings of panic, anxiety or stress).
You might also like...