Is Psychology Well Paid?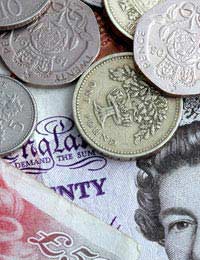 There are such variations in the salaries available to trained psychologists that it is very difficult to say categorically that psychology is well paid.
What is certainly true is that psychology offers a wide range of career options, with the salary often dependant on how many hours you work, who you are employed by and what particular area of psychology you specialise in. So let's look at those three key areas in order to ascertain the potential remuneration available.
Who Are You Employed By?
As a rule, private practice psychology offers a greater salary potential than working for the public sector. This is generally because there are salary or 'band' caps on public sector roles, not to mention relatively strict rules on promotion and career development. In the private sector, however, the sky is the limit in terms of money, although it is true to say that this is even more the case when you have your own practice rather than working in someone else's.
Working as a psychologist in the NHS usually requires a recognised degree, with the further specialised training as demanded by your particular role – there is often excellent additional training available too, which is both free and helps your career/salary progression.
Working as a psychologist in the private sector will also require a recognised degree, and while there may be the opportunity for further professional development, it may be that there are clauses requiring payback if you leave within a certain period.
What Area of Psychology?
Certain areas of psychology are better paid than others, and this usually relates to the commercial potential your skills offer the company. So, for example, while working as a CBT therapist on the NHS may be a very challenging and rewarding role, it doesn't actually make anyone any money, whereas working as a performance psychologist for a major investment bank can pretty quickly see financial results, so your role is more commercially advantageous and therefore better paid.
Private marriage guidance psychology can also be very well paid, if your target clientele are wealthy! A private practice set up in an affluent area with a burgeoning client base of people that are themselves well paid can certainly be profitable, as long as you are very good at your job and gain referrals.
How Many Hours Are You Prepared to Work?
It may sound a little crude to ask how many hours you're prepared to work, but it stands to reason that the more hours you work the better paid you will be, especially if you're employed within the private sector in a lucrative area of psychology.
Many psychologists are employed on a consultancy basis, which also boosts the rate as you're not 'compared' to full time staff but rather judged on your results. So as long as you are doing your job well and bringing tangible benefits to your employers or clients, you can command a very handsome fee. For psychologists that are employed on a permanent basis, it is a good idea to keep up to date with reviews and make it clear that you want your salary to be reviewed as well as your performance. Even if there is a set structure that you must adhere to, at least make sure that you are gaining the best possible remuneration for your grade.
You might also like...
How much salary can i get as a school counselor for both in govt and private sector
Geet
- 17-Jun-17 @ 9:31 AM