What is a Genetics Counsellor?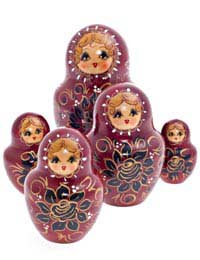 In recent times people have become more concerned with illness and whether or not it runs in the family. This can range from anything from hereditary baldness to cancer. A genetics counsellor can work with you to find out if there is history of any diseases in your family.
They can also help let you know if there are any possible tests you can do and how to minimise any risks. Prevention strategies can help you avoid any potential triggers for any inherited illnesses. They can also recommend test centres and what type of tests they will do to establish what (if anything) that you have inherited. They can also inform you of the likelihood of whether there is a chance you too will pass these conditions on to your children.
Education Requirements
Ideally, a candidate should study biology, nursing, psychology or social work to at least an undergraduate level. They should also be prepared to gain more experience in other fields, such as working for an advice line or volunteer social work in order to have a broad range to prepare for them for the work. In any line of work, volunteer work looks good on your CV so it is worth applying for even if you do not change your mind.
As the name suggests, this combines both the skills needed for medical research alongside the necessary sensitive handling and communication needed to become a counsellor. It can be emotionally difficult as well as challenging work, so anyone looking to apply needs to be prepared for this.
A counsellor will then usually go on to study a masters degree in genetic counselling and will have usually done in depth study into how certain illnesses run in the family. They will usually work with a team of healthcare professionals and will usually help families get in touch with the appropriate specialists for their individual needs. This is why it is often useful to volunteer in a hospital or specialist centre as it will give you some idea of the facilities available and help develop communication skills.
Experience Needed
If you want to become a genetics counsellor, experience is vital. You need at least a year as a counsellor, working at least 90 hours in total. You will need to become certified and in order to do that you need to build up experience under the guidance of a recognised body and pass exams.
Salary Expectations
In terms of earning potential, when you first enter the profession you are likely to earn around £25,000- £35,000, increasing to earn £45-£55,000 with more experience. The initial period usually lasts for around two years before you start earning more money in a more senior position. Like any career advancement it depends on the nature of the organisation and it is worth asking about this in any interview with a healthcare organisation.
Becoming a genetics counsellor can be a rewarding career path. It is worth researching online to see the courses available in your local area and to ask for more information becoming a genetics counsellor. The NHS has a dedicated careers advice provision which has great information, with most universities that offer related subjects also able to offer advice.
You might also like...