Handling the Impact of Psychology Work on Your Own Mental Health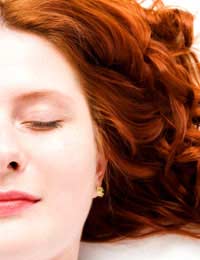 As with many careers that need you to give a generous slice of your self in order to succeed, working as a psychologist can certainly be draining.
Successful psychologists have to learn how to handle the impact of their job on their own mental health to be able to offer the service that their clients require, and that means that taking care of yourself is an important part of the job.
As a rule, psychologists need to undertake a certain level of counselling themselves so that they can stay supportive and impartial to their clients. This is usually an obligatory module in completing any recognised counselling course or qualification, so even though it might be difficult and painful, it is imperative if you are to be a legitimate counsellor.
Learn to Relax
Depending on the type of area of counselling that you are working in, there is likely to be some pretty harrowing tales on a day to day basis. After all, the reason the majority of people go to counselling or receive psychotherapy is to deal with a difficult issue in their life, so, as the psychologist, you will be hearing these stories regularly.
What makes this extra tricky is the very type of person that suits being a counsellor, because they are understanding, empathetic and a good listener, means that it can be very difficult to switch off at the end of the day. It is so important that you learn to relax as otherwise it will be practically impossible to continue with your career, unless you completely burn out.
What 'relaxing' means to you may be anything from reading a novel to going fishing, and it might be that you cannot enjoy a regular hobby, but learn to listen to yourself as well you listen to other people.
Accept Support
It is a known issue within the field of psychology that psychologists fall into two very broad camps – those that like to talk about their own life problems and those that can help others but not themselves. Obviously, the former category is far more likely to offer you a rounded life, so you must strive to deal with your own issues as effectively as you would help your clients.
Many psychologists are known within their family or social circle as being 'good in a crisis' or without problems of their own, but having that reputation can actually be pretty stressful. Don't feel like you have to be the person that sorts everything out – tell people if you're having a tough time and could do with their help. Importantly, you must be able to accept help when it's offered, even if that's just meeting a friend for a coffee and a chat.
Practical Tips
Many psychologists say that keeping a little notebook by the side of their bed (and perhaps a couple more strategically placed in your handbag/glove compartment/next to the telephone…) can help them to switch off more easily. The reason being that it is often when you're least expecting it that an often painful or depressing detail of your working day will pop into your mind and you are then unable to think more positively. You may also think of questions or suggestions that would be prudent for your clients. Write them down to get them out of your head and then you will not have the stress of making sure you remember.
You might also like...