Psychologists at Retreats and Bootcamps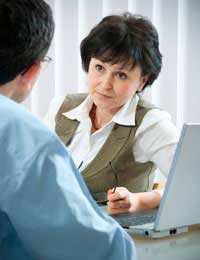 As the growing trend for boot camps and retreats shows no sign of slowing down, it makes sense that there is also a growing demand for the psychologists that form an integral part of their success.
What Are Boot camps and Retreats?
Boot camps
and retreats tend to have a particular focus – usually involving weight lost or self-development – with the experts that work there offering support in that field. Many boot camps and retreats are targeted to appeal to certain types of people, whether that's brides-to-be that want to lose weight before their wedding day or people looking for a confidence boost before a change of career, but they all certainly have one thing in common. All boot camps and some retreats have a 'quick results' promise in order to make their usually high fees worth the money, so the people that work there – including the psychologists – need to be able to work within that framework.
That said, boot camps and retreats are not totally interchangeable terms. As a rule, boot camps are a more modern invention and are rather more influenced by the 'celebrity culture' for quick-fix solutions, whereas retreats tend to offer a more holistic approach with perhaps a more long-term self-development view. Consequently, boot camps appeal to 'larger than life' type characters, which must to be considered when applying for jobs. Retreats are more suited to calmer people that prefer a less frenetic pace, although they can offer a lower salary as the retreats themselves cannot always command the same fees as boot camps.
Employed
The types of jobs that are available to psychologists at boot camps and retreats are related to the demands of the location. So boot camps for weight loss will have psychologists that understand issues such as over-eating and body image, whereas a retreat for recent divorcees will be more in need of psychologists that have experience in relationship issues. The salaries for these roles can vary enormously as the profitability of such places is so different – a celebrity-focused boot camp can command thousands of pounds for a week-long stay, with the employees (particularly the highly trained employees such as the psychologists) demanding similarly good rates. Some retreats can practically be considered voluntary, with little or no charge for some 'customers'.
It is clear that working as a psychologist at a boot camp or retreat is hard to define, as the roles and working environment vary so dramatically. What is easier to define is the type of person that will succeed in each, so this is the best place to learn more about whether this is a suitable career move for you.
Self-employed
It is also important to note that many boot camps and retreats are 'owner-managed' by the psychologists, who set up their 'ideal' type of environment for paying customers. They then recruit additional staff in order to run the business. While this has considerable starting up costs, the financial rewards can be very great. Many people choose to start their boot camps or retreats from 'interesting' locations, such as farms, country houses or from homes abroad, in order to add an extra marketing dimension to their offer.
While the vast majority of psychologists in these fields have professional qualifications, they need not necessary be directly related to the specific type of psychology that they deliver, although this is certainly preferable from a customer perspective and helps the promotion of the business.
You might also like...