A Day in the Life of a Trainee Psychologist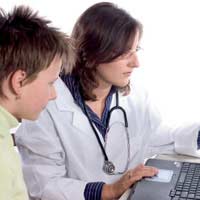 The demand for trainee psychologists is high, but so too is the competition for gaining a position. Consequently, expected academic standards and expectations of achievement are especially high.
Trainee psychologists tend to be employed by the NHS, although some private practices take on psychologist trainees that have gained relevant experience elsewhere. It is rare that trainee positions are given straight from university to psychology graduates as postgraduate study and some appropriate additional training is expected, such as high level work experience or shadowing.
As such experience is very hard to gain, not least because of the very sensitive nature of the work involved, it comes as no surprise that NHS trainee psychologist positions are heavily over-subscribed and highly coveted.
Trainee psychologists are paid on a sliding scale, with expected starting salaries of around £17,000 to £20,000, depending on the local NHS trust pay scale and London weighting.
High Demand For Trainee Positions
As the demand for such trainee positions is high, it is common for potential trainees to clarify their area of specialism. The majority of potential trainees have already decided which area of psychology to specialise in, such as autism, mental health or anxiety disorders, during their previous training or related study and work experience.
Once the trainee has gained the coveted place, their average day consists of working in a multidisciplinary team and, consequently, their days are very varied. The trainee is able to gain an understanding of the role of the psychology team and will gradually be expected to play a full part.
Working With A Multi-Disciplinary Team
The psychology team will diagnose and assess the potential treatment for the patient, which can take some time in this notoriously complex area of the health service. The timeline will include diagnosis, treatment issues, risk assessment, care plan issues and follow up appointments.
All aspects of psychology is geared around the successful integration of patients into 'normal life', which can vary from psychological issues that only affect the happiness of the patient to seriously disturbed patients that are a risk to themselves and the community.
In order to successfully complete their psychological trainee position, trainees are expected to be able to conduct professional and supportive investigations to assess the best course of action for the patient. This can also include, and usually does, interviewing carers and relative and investigating relevant paperwork, such as police records and case notes.
A Mixture Of Patients And Paper Work
A day in the life of a trainee psychologist can therefore be very 'patient focused' as well as paper-based, with the vast majority of trainees highly competent at research and report writing. Face to face meetings with senior medical professionals is also common, so although medical training for psychologists is rare, they do tend to be comfortable with medical jargon.
Trainee psychologists also have excellent career development potential, so although the training is terribly demanding, so too is it a rewarding career choice. There are a great many opportunities for gaining extra training, specialising highly and becoming an expert in a very particular field.
You might also like...
Hello, I'm psychology student from Brazil and I would like to know if you accept students as trainees. I'm in the fourth year of psychologyand my area of interest is neuropsychology. what is needed so I can spend time with you learning? Thanks, Renata
Renata Menezes
- 28-Aug-12 @ 12:37 AM