A Day in the Life of a Private Practice Psychologist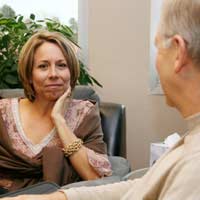 A day in the life of a private practice psychologist is very varied, including preparing paperwork for a range of patients, taking appointments with patients and a number of additional administrative tasks.
Many private practice psychologists have to deal with practical issues that NHS psychologists may have someone else to do for them, such as ordering stationery or dealing with insurance companies.
This is because many private psychology practices are either operated by one person – the psychologist, perhaps with an assistant – or by a small team of psychologists that share the same premises. As such, there is not the time and resources for a support team, such as a secretary or practice nurse, so the psychologists themselves need to fit such tasks into their daily To Do list.
Types Of Private Practice Psychology
Clinical and counselling are the most popular types of psychology for private practices and the majority of practicing psychologists are experienced in these areas. Although it is not common for psychologists to be medically trained, they tend to have many years of relevant experience and a related degree. Private practice psychology is also a popular choice for a 'second career' – a number of people working in this field re-trained after many years in another field, often teaching, law or medicine.
Most private practice psychologists subscribe to one or two of the over 200 different theoretical orientations, allowing them to make assessments, diagnoses and treatment plans for their patients from their own theoretical perspective. Consequently, certain psychologists are better suited to dealing with particular issues depending on their theoretical viewpoint, such as sexual issues, behavioural problems and anxiety disorders.
How Do Patients Pay?
As a rule, private practice psychologists will see no more that five patients per day to ensure they have as much time as required to speak to each patient. As a private practice psychologist, the patient is paying for the appointment, either directly or indirectly, so 'value for money' is expected.
If the patient is paying 'indirectly', this usually means it is through their health insurance company, either through their workplace or their own policy. While this saves the awkward 'handing over of cash' element, it also requires far greater paperwork for the psychologist. This is usually unable to hand over to anyone else, if there even is anyone else in the practice. This means that insurance companies are often the bane of the private practice psychologist's life! Filling in paperwork, waiting for payment and providing constant assessments can acquire very little payback.
Why Work Privately?
The majority of private practice psychologists prefer to work privately, rather than in the NHS, because of the freedom having their own practice brings. They can bring in new initiatives, spend longer with patients or only deal with a particular type of disorder and thus gain a specialist reputation. It can also be very lucrative.
Usually, psychologists will deal with children, adults, couples and families although some prefer to only deal with a specific group. Child psychology can be very rewarding, as you are helping to improve the long-term life of a child, but it is also considered very frustrating as you have to deal with often difficult or stressed parents.
You might also like...