A Day in the Life of an NHS Psychologist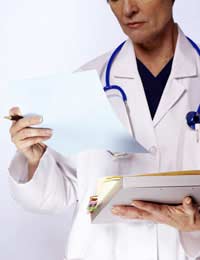 There is a great variety of psychologist roles across the NHS, although perhaps surprisingly, very few NHS psychologists are medically trained.
Most NHS psychologists either studied psychology at university and have then gone on to specialise in a certain field, or they have come to psychology later in life following a period of retraining. Retraining as a psychologist is a relatively common career choice as it is widely considered beneficial for practicing psychologists to have a broad life experience, rather than a simply academic life.
A day in the life of an NHS psychologist varies depending on the type of office or room they work from and in what NHS team they are a member.
Emergency Response NHS Psychologists
The NHS has a large number of emergency response teams across the country that deal with urgent mental health issues, such as people suffering from a mental breakdown or someone that may require sectioning. There is no such thing as an average day for an emergency response team NHS psychologist as they are constantly responding to highly stressful situations that need careful handling to ensure a safe and positive outcome for the patient.
Emergency response NHS psychologists are also required to complete paperwork in order to guarantee that the patient is treated correctly. Usually they will need to assess the patient and then hand them over to a long term support team, so careful assessment and a sensitive approach is imperative. Such psychologists do not tend to be office based for many hours of the day and can also be on call.
For hospital based NHS psychologists, an average day is also very varied. Usually, the psychologist will have a specialist area, such as mental health, educational therapy or occupational therapy, although in some very small or local health practices, they may initially be required to offer a more general approach.
Hospital Based NHS Psychologists
Large NHS hospitals tend to have a dedicated psychology department, usually with a number of highly trained professionals, each expert in their field. A day in the life of such a psychologist is usually ruled by a very tight schedule of appointments, although they are encouraged to allow plenty of time for each appointment as it is at the very heart of such 'talking therapies', such as Cognitive Behavioural Therapy, arts therapy, play therapy and hypno-psychotherapy.
Cognitive Behavioural Therapy, or CBT, has rapidly gained popularity across the medical profession as it offers a great deal of support and practical guidance for a wide range of emotional issues. As such, the NHS is training a large number of CBT therapists in order to cope with the long waiting list for the treatment. CBT has been proven to work well for adult patients suffering from eating disorders, mental health issues, depression and anxiety-related disorders and is also now gaining respect for treating children and teenagers.
As most NHS psychologists deal with a full appointment book, an average day is dictated by patients booked in for 'talking therapy' treatment, usually at one hour intervals. Most psychologists work long hours and take few breaks, although as it is such a potentially emotionally draining career, they are encouraged to actively manage their workload to support and protect their own general health.
You might also like...
Hi, I am currently studying psychology at BSc level, and I want to do a PhD in Clinical Psychology.I work as a support worker looking after clients with learning disabilities, schizophrenia, bipolar and dementia.Would this stand me in good steed for my PhD application? Thanks
Nici
- 5-Jul-14 @ 6:47 PM
Very interesting and useful article about working as a psychologist. Indeed, the entire site is a great find and hugely informative.
Deborah
- 7-Jul-11 @ 9:10 PM