Working as a Community Psychology Nurse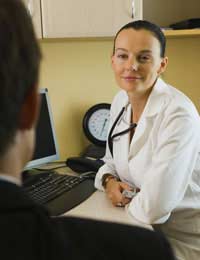 As a position in current healthcare, being a community psychology nurse is currently very much in demand. They will usually work in a mental health clinic, a medical office or a community program and will often work with children or vulnerable adults.
Often people working as community psychology nurses will have studied a degree in community psychology. As the name suggests you are working to help a person integrate within the community. Most mental healthcare nurses will usually spend around three to four years working on a training program, usually specifically training to deal with mental health issues.
What is a Community Psychology Nurse?
Psychiatric nursing in its current modern form goes back to the early twentieth century. In 1913 the John Hopkins School was the first to offer a course in psychiatric nursing, while the first textbook was published in 1920 by Harriet Bailey. Over time, the role has changed to be more about how to help a patient and to make sure their individual needs are met.
A nurse will assess how well the patient can integrate into society, whether they are a threat to others, whether they can conform to a sensible sleeping pattern, their ability to reason and so forth. They will administer medication as appropriate but will also try to have a working relationship with their patients. In some cases they may use treatments like cognitive behavioural therapy.
A community nurse will often work with people in their own homes. This is often referred to as case management, whereby they will work on a care plan specifically tailored to someone's own individual needs. As well as administering any medication or care plans, they will also review and assess what (if any) changes need to be made in their routine.
Where Do Community Psychology Nurses Work?
There is a wide range of possible communities where a nurse could end up working. Some work in prisons or young offender's institutions and are often required to help offenders reintegrate into society. It can be a difficult job and requires people who are prepared for physical and emotionally demanding work. They may also be involved with drug or alcohol related rehabilitation as these substances can often a powerful psychoactive effect, especially with long term usage.
Salary and Experience
How much you earn will depend on what level you reach in terms of individual experience. For those who have recently graduated and begun work as a professional you can usually earn between £20,000- £26,000 a year. This often depends on the area in which you are working.
After you have built up enough experience you can go on to become a team leader or a manager and earn between £30,000- £39,000. This naturally reflects both your increased experience and the additional workload of having to manage a team. If you become a consultant, this can go up to £65,000. It is worth keeping an eye on any advertised positions as these figures are subject to change depending on market conditions.
If you are interested in becoming a community psychology nurse and want to find out more, consult a local healthcare association for more detailed information.
You might also like...
Why are you calling them psychology nurses? They're psychiatric nurses. They won't have studied a psychology degree either.