The Boot Camp Trend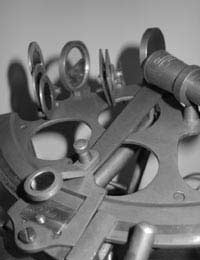 The recent trend for 'boot camp' style self-improvement has opened up a whole new field of opportunity for psychology professionals. With boot camps dedicated to all manner of specific targets, there is sure to be one that suits you and your skills, and if not…why not start your own?
What is a 'Boot Camp'?
With the trend initially coming from America (where else!?), a boot camp is essentially a short-, medium- or long-term residential training course with a focus on a particular area of personal development. Most are run by a team of experts that have specific skills related to the aim of the camp. These aims tend to reflect the demands of their paying customers – typically weight loss, increased fitness, overcoming particular phobias or encouragement to reach a certain goal, such as writing a novel or starting your own business.
Boot camps are often quite expensive, with a set fee for the weekend, week or longer stay inclusive of activities, meals and accommodation. As a rule, the time period is clearly defined with classes, exercise sessions, one to one counselling and self-development as appropriate. Most of the boot camp customers are dedicated to achieving whatever is the purpose of the boot camp and 'want' to be pushed and encouraged.
The term 'boot camp' comes from the military reference of drill sergeants shouting at their charges to complete assault courses, so it is wise to understand that this is why the focus seems to be on pushing the customers to achieve more – whether that is lifting weights, running faster or doing a detox.
Psychology Jobs Available at Boot Camps
There is a wide variety of psychology jobs available at boot camps because the whole premise is that they are for self improvement. Consequently, they are often run by psychologists who are tapping into the trend and appreciate their role in helping customers achieve their aims through a 'short, sharp shock', who then employ experts in the other fields of nutrition and exercise.
If you do not want to start a boot camp of your own, you are still able to find a number of boot camps looking to employ psychologists – usually those that have been set up by a fitness expert or a nutritionalist that is then employing other skills.
These jobs do not tend to be advertised in the local media, but rather gained through word or mouth or offered because people have heard of your expertise. The best way to 'put yourself in the shop window' is to promote your skills and psychology expertise by writing for relevant magazines and websites and using social media to share your knowledge.
Offer Something Different
If you do decide to look for work at an existing boot camp or start your own (this is relatively inexpensive as you can be based at a hotel and use their facilities initially), you will need to offer something different, or at least offer something that people want but it not currently available in your area. Popular boot camps are for brides-to-be wanting to get in shape, new mums wanting to loose the baby weight and for men wanting to bulk up and regain fitness. How about combining physical fitness with mental fitness, or exercise with good nutrition and expert advice in career development?
You might also like...