Unusual Career Paths for Psychology Graduates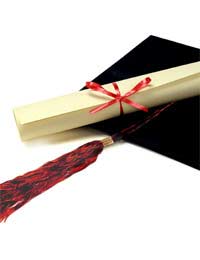 Choosing a psychology degree when you're not entirely sure of your career goals is not such a bad idea as it helps you to build skills in a number of fields.
With so many careers having a large element of sales, personal development or human interaction, it's clear why psychology is a useful degree. If you have a psychology degree but are unsure where to apply for jobs or you are about to embark on a psychology degree without a clear plan for what to do after graduation, take a look at these possible careers. All the following careers value the type of knowledge gained from and appreciate the characters that choose a psychology course.
Sales and Recruitment
With so much of being a successful sales person or recruitment consultant down to understanding what makes people tick and being able to handle objections in a non-confrontational manner, a psychology graduate is ideal for these areas. In many ways, a psychology background is more beneficial than commercial sales, as the hard sell is now a rather outdated approach, with the gentler, persuasive manner of a psychology graduate less desperate and more likely to reap results through strong business relationships.
Wedding Co-ordinator
A wedding co-ordinator needs to be able to interpret what people want, often at a time when they are particularly stressed, so the appreciation of emotions, behaviour and interpretation gained from completing a psychology degree is most suited to this career.
Sports Coach
A good sports coach, on whatever level, must be able to inspire their team to do well. This involves understanding the dynamics between different members of the team, the personal circumstances of team members that may be affecting their performance and rallying the team and its support team when the going gets tough. A psychology graduate is well placed to pick up on these subtle signs and handle them in a way that gets the best out of each team member.
Management Training
In much the same manner as a sports coach, a management training expert needs to be able to enthuse and encourage their participants to take their career potential to the next level. This can be done by understanding the flash points, motivations and issues felt by each person and developing role plays, one to one training and targets that address these issues.
Immigration Caseworker
The world of an immigration caseworker is a varied, colourful one! In addition to the research and paperwork aspects of the job (which psychology graduates are very well suited to); there are a number of immigration interviews required to ascertain whether applicants are telling the truth on their forms. As such, a psychology graduate is ideal for understanding the quirks and behaviours of people that are either being honest or lying, with the ability to stay calm and not show what you are thinking.
With all these unusual career ideas for psychology graduates, additional training and perhaps further study is required to launch into a career in these fields, but a psychology degree is a great foundation for each option and there may be something that you've not thought of as a possibility.
You might also like...