Nature of being a Chartered Psychologist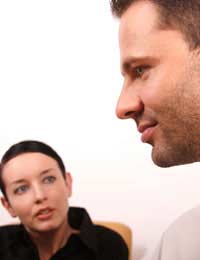 Introduction
The status of Chartered Psychologist is critical to working in particular jobs. Unless you meet the particular requirements (see below) then you will be unable to describe yourself as a Chartered Psychologist or work in certain sectors. Technically anyone can call themselves a Psychologist but the title of Chartered Psychology can only be used if you have completed one of a number of structured education and training programmes.
A register of all Chartered Psychologists is maintained by the British Psychological Society (BPS) and can be searched on line.
Basic Conditions
There are four preconditions to the status of Chartered Psychologist:
You must possess a recognised first degree in Psychology or have gained the Graduate Basis for Registration as a Psychologist by some other route. Normally you will have graduated from an approved UK university degree but there are special rules if you have studied outside the UK or if your degree is in a different subject;
You must have completed one of the prescribed programmes of post graduate study and training relevant to the field you wish to work in;
You must be judged "fit to practice"; and,
You must have agreed to accept the BPS Code of Conduct and disciplinary procedures.
The exact route varies between disciplines although in all cases it will be a mixture of an approved first (BA/BSc) degree and appropriate postgraduate study and training. Thus normally a Health Psychologist will have taken a 3 year degree (4 years in Scotland) followed by a 1 year (full time) MSc. A Clinical Psychologist will have taken a similar first degree followed by a three year programme leading to the title of Doctor of Clinical Psychologist.
What Are The Advantages Of Being A Chartered Psychologist?
At its core, it is essential if you wish to make a career as a Psychologist in the NHS or for a Local Educational Authority then Chartered status. Chartered status is also useful if you work for yourself (not least it influences how you can market yourself). It also allows ongoing membership of the BPS and access to a range of professional development opportunities. Linked to this, the BPS sponsors Professional Indemnity Insurance and, again, if you lack Chartered status you may find insurance companies are unwilling to underwrite you if you wish to describe your work as a Psychologist.
If your preferred career route was to have taken a conventional PhD and move into an academic or research role in Psychology you are also eligible for Chartered Psychology status. If your first degree was in a different field then you will need to undertake a special application process. However, in an academic setting, Chartered status is less critical than if you wish to work as a professional psychologist.
Summary
For most people who work as a psychologist acquiring the status of Chartered Psychologist is an essential precondition. In the main you will need to have studied psychology at university and then undertaken one of the formal postgraduate education and training programmes.
You might also like...
Hi, I am a 52 year old lady. A trained oncology nurse, an Art historian and i have a degree in social sciences from 1983, which is the last time that I formally studied . I would love to study for a masters in Psychology with a view to practicing as a chartered Psycholgist , with a particular interest in working with young adults .I have worked unnoficially helping many of my childrens friends with a huge variety of life events and it is they who suggest that i "Go for it " as It is a long held passion of mine to try and understand why we humansbehave as we do.Thank you for your help. karen.
piggy
- 3-Nov-11 @ 11:36 AM
where in scotland do i register my dr of psycologyPUY
half pint
- 21-Jul-11 @ 9:03 AM