Psychology Qualifications: In England and Scotland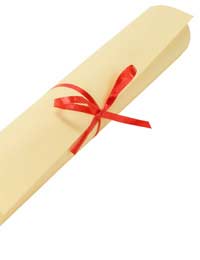 The devolved Scottish Government was established in 1998. A number of areas were devolved and these include both Education and Health. In consequence there have been a number of changes that had led to some differences emerging in the work, training and qualifications for psychologists between England and Scotland.
These differences are discussed below but it is worth stressing that the two systems are still closely aligned. In particular the British Psychological Society (BPS) remains the regulator of the profession across the UK. Equally both parts still use the same basic structure of students gaining Graduate membership after completing an approved honours degree and Chartered status once they gained the appropriate post graduate qualification. A Chartered Psychologist can work in any part of the UK. Equally the BPS is the sole assessor of psychology qualifications offered outside the UK.
Differences In Undergraduate Qualifications
At the moment, the basic difference between undergraduate qualifications in England and Scotland remains the length of the degree. Mainly as a consequence of the difference between Scottish Highers and English A Levels, the Scottish honours degree requires four years study compared to three years in England. In many universities, this means that the first year is a broad basis for further study (for example a largely common first year for all social science students).
Some Scottish universities will allow students with A Levels to enter directly into the second year but this does mean missing out on a distinctive aspect of many Scottish degrees. The other difference is that some Scottish Universities award an MA (Hons) at the end of the undergraduate degree rather than the normal English BA/BSc (Hons).
The main practical difference is in how you will pay your fees. Scottish students studying at an English university will be assessed in the same way as their English counterparts. In Scotland, Scottish (and students from elsewhere in the EU) will not be liable to tuition fees (the reality is actually a bit more complex and applicants should check with SAAS website). English domiciled students will be expected to pay a fee of around £1800 per year (in 2008/09).
Differences In Post Graduate Qualifications
At the postgraduate level there are less educational differences. The different subject areas within Psychology either use a one year MSc or three year Doctorate as their basic post graduate qualification. For the most part these are the same across the UK and training in one part of the UK is accepted elsewhere.
The main area that with a difference between England and Scotland is in the field of Educational Psychology. This reflects the difference in teacher training (and its regulation) and who is then allowed to work in Schools. If you wish to work as an Educational Psychologist in Scotland, you will need to complete the BPS approved "Award in Educational Psychology" in addition to a post graduate qualification.
Differences In Professional Practice
As noted above, health is a devolved area. This means that increasingly there are differences in the structure and funding of the NHS in Scotland as opposed to England. In turn this influences the environment in which you will work and also the goals set for the overall provision of mental health services.
The actual implications are complex but essentially Scotland is placing considerable stress on integration between professions (so psychologists work with mental health nurses and social workers), a community focus and emphasis on prevention and primary care. The basic structure of the NHS is also now quite different between England and Scotland.
You might also like...
So psychology is something I have always been interested in massively, what makes people tick..... so my question is I'm 32 Iv done hairdressing since leaving school and have no idea where to start :-/ any advice would be appreciated x
BethJS - Your Question:
Hi,I'm currently going into my last year of study at college. I'm studying A Levels.After I've finished, I want to study psychology at university but I really badly want to work at the same time. Similar to an apprenticeship really.Any ideas on how to go about this?
---
Our Response:
You have to choose between an apprenticeship (these often offer you the chance to undertake a degree at the same time) or a full time university course (with part time work to help funding - many students do this). Your college's careers adviser should already have given you lots of information about this.
CareersInPsychology
- 5-Aug-16 @ 12:48 PM
Hi, I'm currently going into my last year of study at college. I'm studying A Levels. After I've finished, I want to study psychology at university but I really badly want to work at the same time. Similar to an apprenticeship really. Any ideas on how to go about this?
BethJS
- 4-Aug-16 @ 12:11 PM