What Type of Person Makes a Good Psychologist?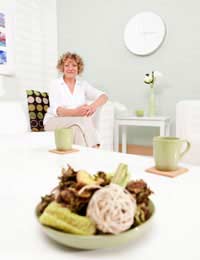 Many career development experts will say that good psychologists are born not made, but it is certainly true that you can be trained to be a good psychologist.
In addition to the right training, there are certain characteristics that suit a career as a psychologist and without at least some of these, it is possible that this is not the right career move for you. Just because it is possible to earn good money as a psychologist, especially if you set up your own private practice, it is important that financial gain is not the ultimate goal or not only will your career not be authentic, but you will be unable to deliver the service your clients will need effectively.
Empathy
A psychologist needs to be able to empathise with the people that they deal with, although this does not necessarily mean that you are especially sympathetic as you also must be able to stay objective. Empathy is about being able to put yourself in someone else's shoes rather than just making assumptions, so a psychologist must take each person's emotional situation on its own merits in order to help.
Listening
Being a good listener is imperative for psychologists. You cannot just assume you know what people are saying, but actually listen to the words they use to guarantee you are dealing with the right information in the right way.
Organisation
Just because a psychologist is known for listening to people and helping them deal with personal problems, it doesn't mean that they are exempt from other day to day work issues! A good psychologist, whether they are employed by the NHS, a private practice or self-employed, needs to be able to run their office effectively. Depending on what administrative staff they have access to, this can include managing their diary of appointments, writing plans for their clients, writing referrals and follow up notes and suggesting suitable exercises.
There may also be practical issues including sign posting clients to other services and the daily administration of dealing with bills, landlords and parking!
Confidential
A good psychologist must never share the details of their clients with anyone, even if they are sure that there is no way they would ever have anything to do with one another. Much like the Hippocratic Oath of doctors, psychologists are entrusted to keep very personal and private information confidential, so even if a client tells you the most outrageous piece of information, you must not tell anyone.
Good Support
The very fact that psychologists have to keep their day to day job private and confidential means that they need a good support network. A psychologist can hear some sad, depressing and painful stories from their clients and are unable to 'offload' at the end of the day, so they need the support and understanding of people around them in order to keep positive and able to do their job well.
Interested in People
Above all, a psychologist must be interested in people and what makes them tick. They must be intrigued by what makes each of us special, and be dedicated to wanting to listen to people's issues and help them to deal with them in practical, positive ways.
You might also like...
I am teacher by profession.Learners like to share their social problems with me.I do not know why they want to share their problems with me.
Mpilili
- 27-Apr-20 @ 9:24 AM
Iv not done any work in a long time I'm a home maker I hve no education back groung I have full hands on experience with Nero illnesses as my family suffer with Huntington's disease..I'm a good listener I hve many friends and neighbor's family tht come and see me to offload there problems theres a lot of secrets I must take to the grave with me ?? I deal with difficult people all my life as h.d have aggressive behaviour problems and mind games...I used to b a carer for 7 yes 16yrs ago..but since been dealing with my own family were 5 members are diagnosed with h.d...I want to be a psychologist help and guide ppl if thy want it otherwise just be a good listener....I'm confused to which road I shud take were do I start education whose...any advice
Seema
- 28-Jan-20 @ 9:48 PM
Ricklez - Your Question:
I have a degree in Computer Science but will like to branch to Psychology and I would like to know if it is possibel or the best route to use.
---
Our Response:
The UCAS website lists all the Psychology courses available at UK universities and the entrance requirements that they ask for.
CareersInPsychology
- 9-Jan-18 @ 12:20 PM
i have a degree in Computer Science but will like to branch to Psychology and i would like to know if it is possibel or the best route to use...
Ricklez
- 8-Jan-18 @ 11:27 AM
I have been a carer for 27 years, I have 3 children and 3 grandchildren, I brought them up by myself. I have had a lot of relationship s were I always end up seeing and knowing that they are not for me. By recognising this, I recognize myself even more. I did my diploma I. Health and social care, with this I realized I had more potential, also lacking confidence. I want to be a phycologists as I know I would be able to continue to help people who are do lost.
Lola
- 17-Aug-17 @ 10:54 AM
Hi, I am just finishing my honours degree in psychotherapy. I'd like to know what would be the best way to redirect into psychology. If anyone has any advice, I'd really appreciate it. Thanks
Tina
- 12-Jan-17 @ 7:06 PM