Neuro-Linguistic Programming and Business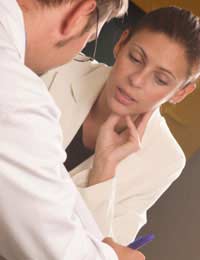 Although Neuro-Linguistic Programming (NLP) is yet to be given an official status due to the fact that it's still an unproven therapy, many business management experts, life coaches and self-help specialists swear by it.
What is Neuro-Linguistic Programming?
NLP is a modern form self-development that has its roots in psychology. NLP has been designed to promote to positive behaviour in order to increase potential and, as such, it's easy to see why it has been willingly adopted in business communities.
NLP training is often given to employees in certain fields, usually client-facing or fee-earning roles, as a form of enhancement to their negotiation, client liaison or overcoming objections skills.
What Does Neuro-Linguistic Programming Achieve?
The founders of NLP started with the aim of enabling people to lead fuller lives by believing they could train people to feel they were capable of behaving in a more positive way which then in turn would increase their potential and achievements. This sits very neatly next to management training, self-help and life coaching goals and NLP is often used for management courses in order to boost the confidence in capability of professionals.
The reason why NLP is popular within management training circles is illustrated by an understanding that the process is designed to enable people to identify positive behaviour and repeat it by 'reprogramming' their brains to act in the beneficial manner. If this all sounds a little too Big Brother, it's worth noting that psychology has long been associated with reducing negative behaviour patterns and increasing positive ones, so the idea of 'reprogramming' is nothing new, even if the concept of doing so to earn more money is a little crass.
A breakdown of the term Neuro-Linguistic Programming highlights how it can be used for a range of purposes, not just for commercial gain. Neuro, meaning 'of the brain', linguistic, meaning 'with language' and programming to mean 'behaviour' shows that NLP, in its simplest form, is about using the words we choose to have a positive impact on our behaviour. It is clear therefore that NLP might be beneficial to people that are behaving in a self-destructive or otherwise negative manner, so this idea transposed to business shows that certain behaviour, such as ways of speaking to clients or handling fee negotiations, could be dealt with better.
How Does Neuro-Linguistic Programming Work?
A rather clichéd yet still popular method of using Neuro-Linguistic Programming for management training comes in the form of 'know your own strength' type exercises. One well-known example is when a management training day, filled with NLP training exercises and role-plays, culminates in a 'test' like walking over hot coals or smashing a plank of wood with a bare hand. Those people that have attended the course have usually been so 'buoyed up' by the training that they feel they can achieve this feat. Although such 'training days' are somewhat derided, the commercial gains for a business when its management trainees or leading employees are given a boost of confidence can make it worth the embarrassment of buying into the latest business fad.
You might also like...