Psychology and Psychiatry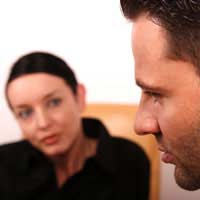 Particularly within the NHS, it is common for psychologists (of all types) to work with other mental health professionals including nurses, psychiatrists and psychotherapists.
This set of articles explores the differences between those disciplines and psychologists.
Psychiatry And Psychology
Perhaps of all the other mental health professions, psychology and psychiatry are the most often confused. Part of the reason may well be how the roles are presented in popular drama and fiction.
In reality both professions may well work with the same patients (especially in hospital and rehabilitation settings) but there are real and fundamental differences in training and approach to mental health.
What Is The Difference?
Fundamentally psychiatry is a specialisation within a medical degree. So all psychiatrists are trained doctors who have opted to specialise in this field as opposed to becoming a surgeon or a GP. Effectively they have completed the common first two years of a medical degree and then a six year education and training programme in their specialisation.
Due to their medical background, psychiatrists can prescribe drugs (something that no psychologist can do), so they tend to see those patients who might benefit from this. For example some forms of mental health problems such as schizophrenia have symptoms that include chemical imbalance in the brain. Thus usage of drugs can help alleviate this and make it easier to deal with the other symptoms.
However, it is the medical training that represents the biggest difference. Essentially psychiatrists approach mental health issues with the mindset that it represents an illness that needs to be treated. So schizophrenia is a matter of curing the chemical imbalance etc. Equally instances of over-active children can be dealt with by using drugs such as Ritalin to calm them down.
A Psychological Model Of Mental Health
By contrast, especially since the 1960s, many psychologists have questioned the concept of normal (and thus of something that someone can be returned to after appropriate medical treatment) in the concept of mental health and human behaviour. This does not mean that psychologists accept any form of behaviour but the focus is on understanding why and working with the patient to challenge their underlying assumptions.
As an example, the very early psychological work with people who suffered from eating disorders was focused on stopping them acting in what appeared to be such an irrational way. By the late 60s, some psychologists had become aware that not only were people aware it was irrational but also derived considerable self-esteem from being too thin. From this perspective, telling them (effectively) to eat is not very productive but working with them to understand why they equate thin with being attractive etc can be very effective.
Combining The Two
Although the differences in training leads to some real differences both in practice and understanding of mental health, the two professions often work together.
Many psychiatrists once they have completed their medical training adopt aspects of psychological work in their practice. On the other hand, psychologists accept there is a need for medication (especially when there is a danger of self-harm or a danger to others), even if they believe that the long term treatment has to work with the patients beliefs and world view so they can manage their own condition.
You might also like...
Diagnoses of symptoms of mental ill health range from nervous tension or stress, temper, crying, hyperactivity, digestive disorders, to more serious signs such as hallucinations, nightmares, neurosis, fear, panic, anxiety, depression, self harm and intellectual impairment.
depression treatment
- 18-Nov-11 @ 9:12 AM