Understanding Child Psychology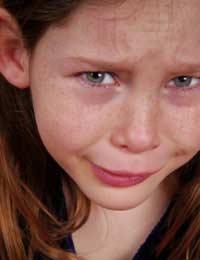 Understanding child psychology is a crucial factor in understanding the character traits of any adult. As such, child psychology is now more often referred to as developmental psychology, with the specific element of childhood handled within that term.
What Is Child Psychology?
Essentially, child psychology, or developmental psychology, is the study of what makes us who we are. There have been many studies completed on the different stages of childhood development, most notably that of Piaget, whereby the need for a child to progress from and experience each stage is necessary in order to 'grow' into a well-balanced adult.
The stages of child development start from birth, with the milestones of making eye contact, imitating behaviour and recognising faces the earliest examples of child development. As the child ages, the development stages are less to do with physical development, although these characteristics certainly form an important aspect of the development of self, and more related to the development of mental capabilities.
Such capabilities include developing problem solving skills, establishing a relevant, appropriate moral code, appreciating how one's behaviour is suited to different social contexts and various types of social interaction. Child psychology is focused on both how the individual child acts in these areas and how their background and life experiences influence their behaviour.
Nature versus Nurture
This points us straight to the age old debate of nature versus nurture – an essentially unanswered psychological question that has generated countless discussions, studies and television programmes. The actual term nature versus nurture has been attributed to psychologist Donald Hebb, although it is not 'owned' by any one person or school of psychology as it is such a fundamental principle.
At the heart of the debate is whether our genes play more of a role in the development of our character than our experiences. Studies often involve twins that were separated early in life, such as being adopted by two different sets of parents, with their life experiences and characteristics then compared.
Development of Sense of Self
Another important element of child or developmental psychology is that of the emergence of the sense of self. Tying in with but not restricted to Freud's understanding of the ego, id and super ego, the child's development of the sense of self is closely connected to attachment theories. As the child understands itself to be an individual, its experiences of interaction with significant others has a great impact on the development of its personality traits and, in terms of negative experiences, such as being left as a child, can impact greatly on adult development.
Child Psychologists
Child psychologists are now common in both the NHS and private practices for helping children deal with difficult or traumatic experiences. For example, it is now relatively standard practice for bereaved children to be given counselling as such an experience in their childhood is understood to have a potentially negative or difficult impact on their adult development. Most child psychologists specialise in a certain area of psychology, such as eating disorders, although more general child psychology is often initially offered.
You might also like...
I graduated with a 2.2 in biochemistry in at a foreign university a couple of years ago, I also completed an accounting degree here in the uk. I have always had an interest in working with children and would like to go into child psychology or rather with what I've read developmental psychology. What would be my best route of study? Could I go straight into an msc or preferably a doctorate?
Effie
- 27-Sep-12 @ 10:53 AM
I have work with children most of my lives.I have done child day care courses,child psycholgy years ago.I have done this courses wit ICS,in Singapore,when i was abroad. When i came to uk I have worked forcouple of nursery schools and did my NQV 2 level. Then I became pregnant with IVF done in UK.I have one daughter and doing a bit of childminding after school hours and i enjoyed it. I have done my childminding coursesin uk. What is the best way for me to apply for a child psycholgy career with the papers I am already holding. Thank you for your time for reading this. Sonya
Sonya
- 18-Jun-12 @ 1:11 PM
@666. You will need to undertake some psychology training - whether that is a full degree or some kind of post grad course I wouldn't know, but economics is not likely to be considered relevant.Did you do A level psychology? If so you may be accepted onto a course - otherwise it might be worth looking at doing this or a foundation course in a related field.
Wednesday
- 16-May-12 @ 9:24 AM
Hi ..iam a home maker and have two kids ..I want to start acareer in child phycologybut how to go about it as I have got my bachelor degree in economics ....thank you
666
- 16-May-12 @ 4:51 AM
Good morning i am a grandmother and I would like to learn child psychology not as a career but to get a better understanig of my grandchildren I have been told that I'm very good with children but I would like to do a course in child psychology I find it very interestingcan you guide me in how and what course to enrol in Thanking you Grace
Grace
- 7-May-12 @ 12:34 AM
Good afternoon, I am a second year Psychology student at the University of Hull. I wish to work with children and adolescence whom have either mental health issuses and/or have experienced some kind of trauma. Could you please email me with various avenues in which I could pursue to work towards child psychology as well as other related job decriptions I could enter into. Thank you for your time in reading this, Debbie
Debbie
- 6-Feb-12 @ 1:02 PM