Working in the UK with a Psychology Degree from Abroad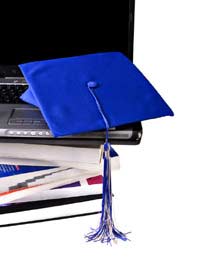 Basic Considerations
As with looking to work abroad if you have a UK psychology degree, in theory it should be reasonably simple to work in the UK with a degree from another country. However, psychology is what is known as a "regulated profession" and in the UK the British Psychological Society (BPS) regulates entry into the profession.
The core difficulty is that the structure and content of the UK undergraduate psychology degree is different to usual practice elsewhere in Europe. In particular, UK training and education tends to put an emphasis on "breadth" rather than early specialisation that is then followed through into work and training.
If you wish to come to the UK to study for an undergraduate degree in psychology then the procedure is relatively simple. You apply for a University course in the same way as any UK domiciled student. If you live in an EU country you will be eligible to pay the same fees as English or Scottish students (different procedures exist in England and Scotland). The rest of this article considers what your options are if you already have some psychology qualifications from abroad or have completed your education and training and are now looking to move to the UK.
Completing Your Psychology Education In The UK
If you already possess an undergraduate degree then you need to contact the BPS. They have procedures to assess your degree and if successful, you will be eligible for Graduate Membership of the Society and thus eligible for further postgraduate education and training.
Roughly the BPS has set three main criteria and you must satisfy them all:
Your degree must be the equivalent of a UK honours degree and the syllabus must have been made up of more than 50% psychology. You may be asked to provide details of the complete syllabus. It is also important that the subjects studied meet the BPS' emphasis on "breadth";
The degree must be from a university or institution recognised by the International Association of Universities;
You will need to supply translated and authenticated copies of all relevant documents.
If your degree means you do not meet the conditions for Graduate Membership, then you can either opt to take the BPS' own "Qualifying Examination" or undertake one of a number of BPS approved conversion courses.
Once you have satisfied the BPS requirements for Graduate Membership you are entitled to apply for one of a number of professional postgraduate programmes relevant to your chosen field.
Moving To The UK If You Have Already Completed Your Psychology Education
If you have already completed both your undergraduate and postgraduate education and training abroad then you will still need to satisfy the BPS that your qualifications allow you to work as a Chartered Psychologist. In this case you will need to meet two requirements:
As above, your degrees must meet the BPS expectations so that you would have be eligible for what is technically called the "Graduate Basis for Registration (GBR)";
You must satisfy one of the nine professional divisions that operate within the BPS. This will assess whether your postgraduate training and experience meet their requirements. If you wish to work as a Clinical Psychologist there is an additional criteria - you will need to acquire what the BPS calls a "Statement of Equivalence".
In most cases, you will meet the requirements for GBR but will need to undertake further practical training and possibly do some additional study. In addition if you come from outside the EU you will need to acquire a work permit in order to work as a psychologist.
Summary
If your existing qualifications are from another EU country, you will need to satisfy various requirements in order to meet the BPS expectations either for Graduate Membership or to acquire the title of Chartered Psychologist. In practice most people who have trained abroad do find a need to undertake further training or study to meet the BPS' requirements. If you come from outside the EU, you will, in addition, need to acquire a work permit.
You might also like...
This is Karen again! Perhaps I should add that I have a Bachelors in Psychology and a Masters in Mental Health Counseling with a specialization in Marriage and Family Therapy. Thanks!
Karen
- 29-Aug-20 @ 11:39 PM
I am a license Marriage and Family Therapist in the USA. I have dual citizenship. I've practiced in California and Nevada. I'm wondering if I can move back to the UK where I was born (left at age 30), and begin practice there? What would I need to do?
Karen
- 29-Aug-20 @ 11:33 PM
Hello! I graduated form Beykent University in Turkey. i am moving to UK in November. I studied 4 years in psychology department. The courses I completed in turkey were the same as those at UK universities. But I don't know how I should start. Thanks
Sanemm
- 18-Aug-20 @ 2:04 AM
Hi. I finished General Psychology in Serbia. I finished Msc Occupation Psychology at University of Nottingham and I am also a Member of BPS but I have a problem to find the job in UK. A have EU passport and I am 6 years in the UK but still didn't get job in my profession. Also, I was working like Psychologist more than 10 years in Serbia at Community Hospital. Also, finished 2 years of Psychotherapy in Belgrade at Serbian Radix Psychotherapy School. I am little bit stuck and I am really depressed because I can't work with my degrees here in Uk.Can you help me with advice. Olivera
Oli
- 17-Aug-20 @ 6:48 PM
Hi, I finished my B.Sc degree in Sudan, and I specialised in Counseling and Health Psychology with a first class.I have been given a post to study Clinical Psychiatry at Univer of South Wales Diploma M.Sc. I am thinking of relocating to Uk, I currently work with children with specialization in UAE. How can you guide me please. Thank you
Meenah
- 16-Aug-20 @ 9:40 PM
Hi! I've just got my psychology bachelor degree in University of Szeged, Hungary. What do I need to do to continue my studies in England?
Ri98
- 22-Jul-20 @ 12:17 AM
Hello I've got a degree in Psychology from The National University of Colombia and 8 years experience working with vulnerable people. I have moved to the UK because my husband is British and I have work permit. Please, can you you give me advice to go back to work?
Angel
- 16-Jul-20 @ 10:22 AM
I have a master's degree in mental health counseling from the United States. What would I need to do to work as a therapist in Scotland?
Dottie
- 9-Jul-20 @ 11:13 PM
Hello ,I graduated in Bulgaria as a psychologist.Now I'd like to know what I need to work in UK?Thank you!
Eli
- 13-Jun-20 @ 7:40 PM
I am a clinical psychologist with 13 years of experience from India. I am in Uk on a spouse visa which permits me to work here. What are the next step I need to take for me to start my practice in Uk.
lakshmi
- 1-May-20 @ 6:10 PM
Hello! I just finished my masters degree in psychology in Sweden and would like to move to the UK and work there as a psychologist, what would I need to do?
Lollo
- 5-Apr-20 @ 7:07 PM
Hello my sister is a clinical psychologist in india. What are the designations she can apply for a work permit?
Sim
- 11-Dec-19 @ 11:47 AM
Hello, I graduated in Central Univerdity of Venezuela, as a psychologist with a Master Degree. I made a Coaching Trainning in Spain. Now I'd like to know what I need to work in UK like Psychologist or in Human Resources. My plan is to keep studying while working. I have 2 nationalitie, Venezuela and Spanish. Thank you for the information.
Maria
- 6-Jun-19 @ 8:42 PM
Hello I have graduated in General Psychology from Iran and I worked there as a Psychologist in a university and I had my own councelling office as well. Now I have moved to UK because my husband is a UK citizen and I have work permission. So, I would like to work as a Psychologist in the UK and need help because I don't know how I should start. Thank you for your guide. Maryam
Maryam
- 3-Mar-19 @ 12:08 AM
Hello, I'm going to get my postgraduate education in psychology in Spain even though my degree is from an accredited university in the UK. Would I then be able to work in the UK as a psychologist? I feel this website lacks specific information regarding the issue. Thanks in advance!
Andy
- 14-Jan-19 @ 6:52 PM
I'm wondering if it is possible for a psychologist in the US to go to England and perform only 1 forensic evaluation.I'm assuming this would require a temporary license or certification.-df
Bruiser
- 20-Nov-18 @ 6:31 PM
I have completed my PhD in psychology from university of Calcutta, India with specialization in Developmental disability and autism. I was a research scholar and still actively working in the field I am moving to UK. So what I have to do in order to get registration to work in UK.
Mitul
- 5-Oct-18 @ 6:14 AM
Hello, I graduated in Costa Rica as a psychologist. I made a postgraduate title in Universidad de Barcelona in Spain. Now I'd like to know what I need to work in UK. My plan is to keep studying while working Many thanks
nicoleaa89
- 15-Aug-18 @ 8:58 AM
Hello, I graduated in spain, and I don't really know what does that part of the text means: "Your degree must be the equivalent of a UK honours degree and the syllabus must have been made up of more than 50% psychology. You may be asked to provide details of the complete syllabus. It is also important that the subjects studied meet the BPS' emphasis on "breadth". Thank you very much
Alba Jimenez Gasulla
- 18-Mar-11 @ 7:05 PM