Working as a Psychologist in the EU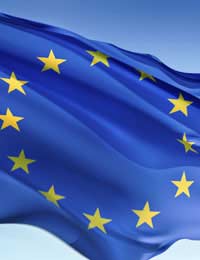 General Issues
One option for Psychologists is to work elsewhere in the EU. In theory this should be relatively straightforward, especially given recent plans - EU moves to liberalise barriers to working in any country. In practice, most EU countries (including the UK) regulate who can work as a psychologist and have their own particular patterns of education and training. Thus in practice, there can be substantial difficulties in looking to work elsewhere in the EU.
There are a variety of reasons for this. An obvious one is the issue of language, a likely expectation is that you will possess fluency (and possibly the ability to understand regional dialects) in the language(s) of the country you wish to work in. However, this is complicated by the extent that the British Psychological Society (BPS) takes a different view of the type of education and training needed compared to some other EU countries.
In particular the BPS tends to stress "breadth" both in terms of degree content and training programmes whilst it is more common in the EU to specialise in a particular field. Thus UK educated psychologists may lack the specialised training and practical experience of their EU counterparts (of course this applies in reverse for psychologists seeking to work in the UK)
Despite this there are positive developments in the discussions that are leading to the adoption of a European Standard (EuroPsy) that should ease some of these issues. It is currently being piloted in six countries (including the UK) and it is hoped it will be adopted across the EU from 2009. The basic requirements will be at least five years of full time tertiary (i.e. University level) education and one year of year of practical training. You will also need to have the formal status of Chartered Psychologist. At the moment, this will only lead to enrolment on a register, it will not exempt you from any additional country specific requirements.
Specific Countries
This does not cover all the countries in the EU but does consider the implications of seeking employment in a few of the more likely options.
Republic of Ireland - In this case the process is relatively simple. If you wish to work as a psychologist in Ireland you need to contact the Department of Health and Children who will check your qualifications and, if content, approve your application.
The Netherlands - Here the position is complex. In theory you can work using your existing qualification but employers and insurers will only recognise your qualification if your qualifications are recognised by the Ministry of Education. This recognition is also essential if you wish to use certain words to describe your qualifications (especially Drs). In addition unemployment rates among Dutch psychologists are quite high.
France - In this case you cannot call yourself a "Psychologue", nor work as a psychologist unless your individual qualifications have been approved by an "equivalence committee".
Summary
In practice working elsewhere in the EU as a psychologist is not straightforward. Despite recent attempts to make this easier, there are a variety of national registration schemes that make it more or less easy to work in a particular country. A useful resource to check the various requirements is the website of the EFFPA that lists the specific requirements in each country.
You might also like...
What countries recognise the BPS clinical psychology qualification. I am in my final year of the doctorate and I would like to know what countries I could look in for jobs.
Tampsy
- 31-Dec-20 @ 1:18 PM
I just joined doctorate program (PsyD) at University of San Francisco. I am planning on doing post doctoral fellowship afterwards. Can I find a job in the EU after completing my entire education in the US?
Uma
- 18-Aug-20 @ 11:18 AM
Hello. I currently work and am licensed as a professional counselor in the state of Virginia, US. I have. PhD in Psychology (Social) and a MA in Counseling Psychology. I have 30 years of experience providing services in addition to having been a tenured Professor of Psychology at Michigan State U. Would these credentials potentially be acceptable for my working as a Psychologist in the EU and/or in specific countries in the EU? Thank you for any information available as I plan a permanent move to Portugal in the coming 2 years. Ann Baumgardner, PhD LPC Virginia/US
Ana
- 29-Jul-20 @ 7:13 PM
Hello, I would like to know if BPS accreditation is accepted in other EU countries, especially I would like to know about Lithuania. I don't have psychology related BA degree but I want to change my career path. I decided to study online MSc convertion course in psychology. After graduation I would like to continue my studies in Lithuania but I am concerned that Lithuanian universities are not going to accept my diploma received in UK.
Laura
- 11-Jun-20 @ 6:38 PM
Hi! I obtained my psychology degree in Spain and also a General Sanitary Psychology master´s degree (It is what we need to work as sanitary psychologist in Spain). I would like to work as assistant psychologist at UK. It is enough with the BPS registration for being an assistant psychologist or I need as well HCPC registration? Thanks!
rachelmary
- 7-Nov-19 @ 10:55 AM
Im Greek and i have obtained my degree into psychology in Greece. How can i work as a psychologist in Bulgaria? What i need in order to work in Bulgaria as a general psychologist? Does Bulgaria gives the permission to work as a psychologist once that you be registered into Bulgarian psychological society?
Tol
- 27-Oct-19 @ 5:53 AM
I have recently acquired my chartered status as a psychologist with the BPS and with the sub-division of the BoCP. I live in Dublin Ireland. Is there a joint recognition between Irish and British? Rather than pay two membership fees?
GerryR
- 26-Sep-19 @ 5:58 PM
Applying for Psychology in Iran for Immigrant Workers in the UK by Dr Mahmoud Heidari Psychotherapist with a history Hi, I am Dr. Mahmoud Heidari, a psychologist.  I have already retired from an education organization with 33 years of service experience.  I am 53 years old.  I am currently working as a therapist in clinics in Shiraz, Iran.  And from the Iranian Psychological Organization I have the license number 8589.  I want to immigrate to the UK and help migrant Iranians in England as a therapist. Of course, after obtaining the necessary permission from the British government, I will be fully legal in treating and holding classes in the fields of couple therapy and life skills.  .  If it is possible to guide me.  Thank you Dr. Mahmoud Heidari
mahmoud
- 1-Jun-19 @ 9:51 PM
Hi, I live in London since 1 year, I'm French and I would like working as a psychologist for french people in UK. In France, I worked as a clinical psychologist in a psychiatry unit during 10 years. So now, I'm not sure about procedures I need to follow, is it BPS or HCPC I must contact ? Thanks
cindy22
- 26-Sep-16 @ 3:17 PM