Questionnaire: Psychology, Hobby or Career?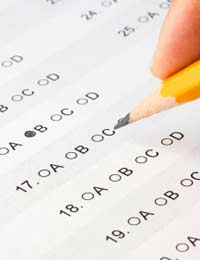 Many people have an interest in psychology, which is evident from the vast numbers of self-help books, emotionally-focused magazines and television programmes.
There are so many reality TV shows that look at how 'normal' people behave, or advice filled blogs on the Internet, that it seems to suggest that almost anyone can play amateur psychologist and somehow solve all the issues of everyone they come into contact with.
Of course, the truth is nothing like that. A professionally trained psychologist will have studied all aspects of human behaviour, especially relating to their specialist areas, so the thought that someone can watch a few episodes of some 'on the couch' television programme and be able to dispense wise words is not only ludicrous, but can be damaging.
It is important to appreciate whether you have the right credentials to consider psychology as a career or if it would be more suitable as your hobby. It is very responsible of you to ask yourself the following questions as not only do you need to be realistic about the stresses, strains and liabilities of the job, but you would also not want to spoil a potentially rewarding hobby.
1) Are You Keen To Commit To Further Education?
Yes - Undertaking a career as a psychologist requires a great deal of additional training. If you have a related degree, you will need further study for medical and specialist psychology topics and if you do not have a related degree you will need to complete access courses, some of which can be for two years or more.
No – If you are not happy with the idea of further study, you are likely to fall into the 'hobby' psychologist category. Continue to read related magazines and books and enjoy the subject, rather than think of psychology as a potential career avenue.
2) Can You Afford To Take A Wage Cut?
Yes – Retraining to be a psychologist can be expensive as not only do you need to fund your training but you will also not be earning in that time, unless you continue to work, in which case it can be hard to study. If you already work in a related field, you may find that you are able to have professional retraining as part of your employment. If you are able to take advantage of this, do so.
No – If you are interested in psychology but cannot afford to undertake the necessary training, it is worth finding out if you are eligible for any retraining grants before you rule out the idea. Ask at your local job centre or Business Link office to see if there are any schemes or incentives in your area.
3) Do You Love Your Current Job?
Yes – If you love what you do, perhaps it is more beneficial to see psychology and the behaviour of others as an enjoyable hobby, rather than trying to make it your career. You can take your interest to whatever level you are comfortable with without going that extra step.
No – If you know in your heart that you would love to train or retrain as a psychologist in a certain field and you have not done so already for whatever personal reasons, perhaps now really is the time to make it happen. You don't want to be one of those people that looks back on their lives and says 'I always wanted to …'
You might also like...