About Our Site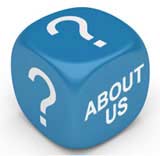 CareersInPsychology was formed to offer a unique reference point on comprehensive advice on working in psychology.
The field of psychology offers a great variety of career options, ranging from practising psychologist in the NHS to sports psychologists that help elite sportsmen to achieve their professional goals.
With articles and features that cover all manner of topics relating to career development, the wide variety of fields of psychology and the differences between NHS and private practice, Careers in Psychology offers clear, detailed and accurate information.
The site contains carefully researched articles written by experts, all with related experience and relevant backgrounds. Careers in Psychology is a fresh look at the real world of psychology, taking into consideration the emotional and practical elements of working in the industry.
Careers in Psychology is an invaluable resource for anyone that is studying towards psychology qualifications, employed within the various areas of psychology or its related field. There is plenty of information clarifying what it is like to work in the different areas, such as clinical psychology, child psychology or sports psychology, with the advice and suggestions unbiased and clearly written.
We pride ourselves on making sure Careers in Psychology is a helpful support for the majority of people connected to this medical sector, from trainees to the industry regulators, so you will find the site packed with factually accurate, easy to understand information.

Related Articles in the 'Site Information' Category...