What Are the Career Prospects for a Psychology Graduate?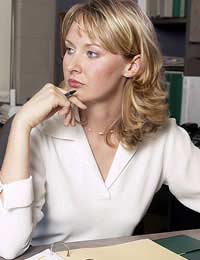 Q.
I am a psychology student at University although I have to choose what subject I need for honours soon; either chemistry or psychology. I am wondering due to the number of psychology graduates and the overall limited number of jobs available, if a psychology degree really means anything these days. What are the career prospects for a psychology graduate in the police, other psychology fields etc?
(J.B, 19 May 2009)

A.
Hello and thank you for your question.
Speaking as a psychology graduate myself, I have to say that there is seemingly no set career path for psychology graduates. This can be daunting or positive, depending on how you look at it. It seems as though you do not have a clear career path in mind, which is no bad thing, as you can be open-minded as to what you may do after you have graduated. Perhaps you could see if you could do some work experience to understand potential paths a little clearer before you commit?
Essentially, a knowledge of psychology is helpful in the vast majority of jobs. It helps your communication skills, interpersonal skills, nunchuck skills (oops, sorry a bit of Napoleon Dynamite sneaked in there)... you get my drift. Psychology helps you develop strong reasoning ability, too, which is useful for both commercial and vocational occupations.
If you're particularly set on a career in the Police force, the types of role that a psychology qualification could be useful for would be forensic and criminal areas, victim support roles and community support roles. Be aware that you will still be required to pass the 'standard' initial recruitment tests. It's worth looking online at your local council website as they always advertise all their roles, including teaching and police positions, although sometimes they've already been filled internally and the advert is just a formality.
Outside of the police force, career possibilities are endless. It's probably better to think about what you actually want to do, as there is very little that your choice will restrict, assuming you get the required grades. Many psychology graduates go onto community or social work, mental health support or working in rehab, either in the public or private sector. But outside of these 'caring' fields, psychology graduates can also thrive in industries where it really helps to know 'what makes people tick' - like sales, corporate training, human resources and advertising.
If you really love chemistry, go for a chemistry honours, but if you're really not sure, you may find that psychology leaves more doors open for you.
Good luck!
You might also like...
Hi I am currently working as a lawyer but after a number of years I am starting to think that I would like a change in career to something I am more interested in. I am very interested in a career in Psychology. I am starting to do some research about the best options for achieving this.I have concluded that I would need to do an accredited undergraduate degree in the first instance. Is that correct? Many thanks
MKP
- 30-Sep-20 @ 4:53 PM
Hi, I am currently working for a cognitive consultancy company, within the corporate solutions division as a Research Associate. My position involves supporting a Consultant to sell training products to global clients. My duties include keeping up to date with new research, finding new leads, note taking on calls, writing proposals, creating pitch decks, leading small calls, logistical support to pass deals over to the project team, etc. I have a Psychology BSc (Hons) and a Occupational Psychology MSc and have been in my current role for a year and a half. Prior to this I worked at a different psychology consultancy firm as a project manager. I moved to this new role to have a new challenge, however I have soon realised because the company is small there is no progression. We don't have any development check in's and I have tried to raise this with my manager who isn't interested. I don't know what other roles I am suitable for, so i am reaching out to hear advice of where I could go? I am also worried companies may not be hiring because of covid. Please help!
Katie
- 14-Jul-20 @ 11:46 AM
Hello, I would like to know if BPS accreditation is accepted in other EU countries, especially I would like to know about Lithuania. I don't have psychology related BA degree but I want to change my career path. I decided to study online MSc convertion course in psychology. After graduation I would like to continue my studies in Lithuania but I am concerned that Lithuanian universities are not going to accept my diploma received in UK.
laura
- 11-Jun-20 @ 6:23 PM
I have my Bachelor degree in Psychology and Master Degree in Clinical Psychology, both done in Romania. I had worked in Romania as Clinical Psychologist for almost 3 years.I moved in the UK on 23rd of January, 2019. Since then, I started the registration processes with BPS and HCPC. With BPS I obtained the registration but with HCPC I am still waiting for the final answer. Even if I have the registration with BPS (chatered membership) I could not find a job in the field of psychology. Can you please advise me what can I do more? I am am not very optimistic with HCPC final answer
Cristina Maria
- 8-Jun-20 @ 8:43 AM
I am a second year University student studying Psychology with Criminology and I am keen to gain a work experience placement during Summer 2019, before finishing my degree. I am passionate about working with children, particularly within the areas of Educational Psychology or Child Psychotherapy and would really appreciate any guidance about how I can gain a placement. I have done 2 weeks experience working in a primary school, as well as a week in the Police Force. I have been doing research into work experience all summer and it seems you must have a degree to be considered for a placement as a Psychologist, is this true and if so shall I just wait until I have graduated to get experience? Thank you :)
Emma
- 18-Sep-18 @ 6:12 PM
Hi there. I am a graduate student and have studied a BA Honors in Sociology with Criminology. I am beginning my MA in July, studying Criminal Law and Criminal Psychology. I was wondering if anyone could advise me about getting unpaid work experience in these sectors?
theresa361
- 3-Jun-17 @ 11:29 AM
@SJB. It depends whether you want 'chartered' status or not. If you intend working for yourself or progressing in a field where chartered status is a real requirement then studying again is really your only route. At masters level marketing and assuming your undergraduate degree was also in a similar subject - there will be elements of your previous study that covered behavioural and business psychology so you may find you are expempt from certain modules. Some universities are now offering online courses (such as
this one at Derby
) which enable you to gained BPS accredited qualifications whilst working.
CareersInPsychology
- 29-Jan-15 @ 11:51 AM
Hello I have a healthy interest in Psychology having studied a lot around the subject and have studied to Masters level in Marketing from a UK University. I looked in to studying to retrain as an Occupational Psychologist for which I would intend to gain Chartered status and was informed this would likely lead to 5 years or so of study at a financial cost of £20k +. Having read some articles on this website theres a suggestion that entry into the field may not require this route. Can one of the experts guide on as to how this could be attained please ? I am considering other qualifications in business psychology, with Psycometric training being a main focus this year as I work in the recruitment sector and have an aptitude and interest in developing into a psychology/executive coaching capacity and would really appreciate some realistic pointers as to what, if anything, may help this in terms of additional qualifications etc ? Thank you for the help Best Regards sb
SJB
- 27-Jan-15 @ 12:18 PM
@Eamsey. There's a lot of competitition for jobs in psychology, but do persevere if you are interested (and more to the point, qualified). Have you tried sending speculative CV to organisations? Examine the type of work of various organisations (crime, health, education, business etc) and identify where your skills and parts of your degree course/experience relate to that. In your cover letter refer to those specifically to personalise and make it more targeted. You could also ask for the advice of those already working in psychology, they may be able to point you in the direction of journals etc so you can keep abreast of new jobs and upcoming areas of specialisation.
CareersInPsychology
- 21-Nov-14 @ 10:43 AM
Hi, I graduated from my Masters degree in Psychological Research Methods in 2013, and got a job soon after working in a college as a strategy and policy assistant. I am hoping to get a job in a more psychological based role, I am aiming for an Assistant Psychologist role in the NHS or a University.I have been out of Psychology for around a year now, and I am worrying that I am running out of time before I would have to retrain.My question is what advice would you give me in getting into a role where I would be doing what I trained at University to do?I have tried to get into the NHS but without any success.Is there something I am missing that would be helpful, or is it a case of keep trying until, or if,I succeed?Or, is it too late and should I look at getting more training in something more specialised? Thanks H Eamsey
Eamsey
- 19-Nov-14 @ 12:29 PM
@fally. Your university is the best place to ask about this. If you have achieved a sufficient degree level to undertake a masters they will be able to give you an idea of the opportunities. Failing that, take a look at some of the other universities and see what masters programmes are available and what the requirements are.
CareersInPsychology
- 29-Aug-14 @ 2:18 PM
I am an undergraduate student of educational psychology, I want to know which program I can persue after my graduation I really want to do a masters program but I am so confused.pls
fally- falove
- 29-Aug-14 @ 9:36 AM
Hello, I am interested in pursuing a career in either Child Psychology or Educational Psychology.I have a BA in English and History and an MA in Modern Literature.I also have a PGCE and have taught English for twenty five years across the full range of educational needs and contexts.In addition, I have spent ten years in Senior Management as a Pastoral Deputy Head and I am a Samaritan Listener in my local area.Can you help me to find the fastest and most effective route to a new career in Psychology? Many thanks, Louise
Simone
- 12-Feb-14 @ 11:30 AM
I have many questions regarding psychology. I have a great interest in the topic. I want to take a job involving mental illness (eg. psychiatric nurse, prison counsellor or something similar along those lines). What education will I need? What mental health related jobs are there? What is the role of a clinical psychologist?
772698
- 23-Feb-13 @ 9:02 PM
I am seriously considering a degree in Psychology with the view of working as a Child Psychologist in the future. I currently have a degree in Micrbiology and also ABPI exam qualifiction which i gained many years ago. I would be grateful for advice on the first step to take, with regards to Universities and how to go about it all.
Chaka
- 20-Sep-12 @ 1:47 PM
Hello, I have a bachelor's degree in psychology and this year I will startMsc Foundation in Clinical Neuropsychology in Bangor University.I would like to ask is this master a qualified in Neuro psychology? I saw in the site that you werementioned only four universities which offer this program. Will I have the chance to be a neuropsychologist with this master course?
jeilin
- 7-Aug-12 @ 7:16 PM
i am about to start masters in sports psychology , as i am already done with my degree in physiotherapy so i am a physiotherapist . i want to know about real words about the scope of this field because i am taking it as a challenge for me after my degree . ?
sunny
- 3-Jul-12 @ 7:54 PM
Hi there, I am about to start an Undergraduate Degree in Psychology at University. I'm just wondering as to the prospects for me once I graduate. Is it essential to study post graduate to enter into the Psychology field? I ideally would like to enter into educational psychology as I am already a qualified Child Carer and absolutely adore working with children & families. Are there many opportunities for Undergraduates in Educational Psychology? Any help and advice would be really helpful! Thanks :-)
Lucy
- 6-Jun-12 @ 1:16 PM
hi there, I am really interested in becoming an Educational Psychologist! I do not have a degree in Psychology, however I studied some Child Psychology many moons ago and also studied Psychology as part of an Access course (at that time I was working with children in a Primary school setting) to take me to University (where I studied Linguistics and Applied English Language and Literature). I have since quaified Postgraduate PGCE (Iwork as a Sessional Lecturer andin the Learning Support department) and have worked with students with several difficulties including: Emotional, Social, Psychological, Behavioural and Learning. Please can you tell me the best way to fulfil my full potential Thank you N.Cusack
nat
- 24-Jan-12 @ 9:58 AM
I am an undergraduate of psychology i want to know more about how i can enhance my study in psychology after graduating and what field of study is advisable for me to pursue in my post graduate study?
ritzy
- 28-Sep-11 @ 5:40 PM